What's better than one Hemlock Tee?  Two Hemlock Tees!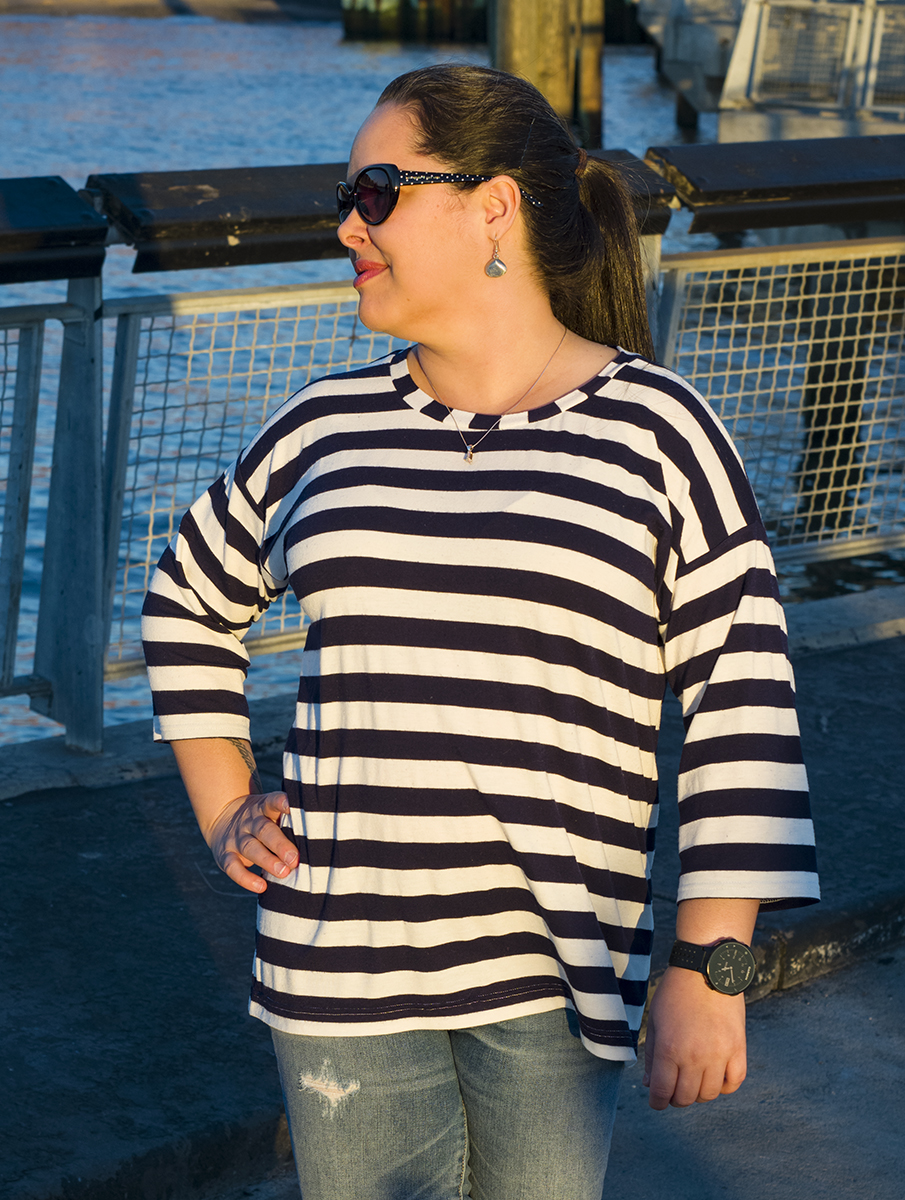 I found this Breton stripes cotton jersey at a fabric shop in the Garment District (right behind Moods, if you must know) and I knew that I had to buy some because I knew exactly what I wanted to make from it.  I got it for a great price too; $7 a yard, if memory serves me right.
In case you have not figured this out by now, I love stripes.  Love them.  Plus I am a Francophile so Breton stripes are like music to my ears.  That explains why I have so many striped shirts in my closet, but I digress.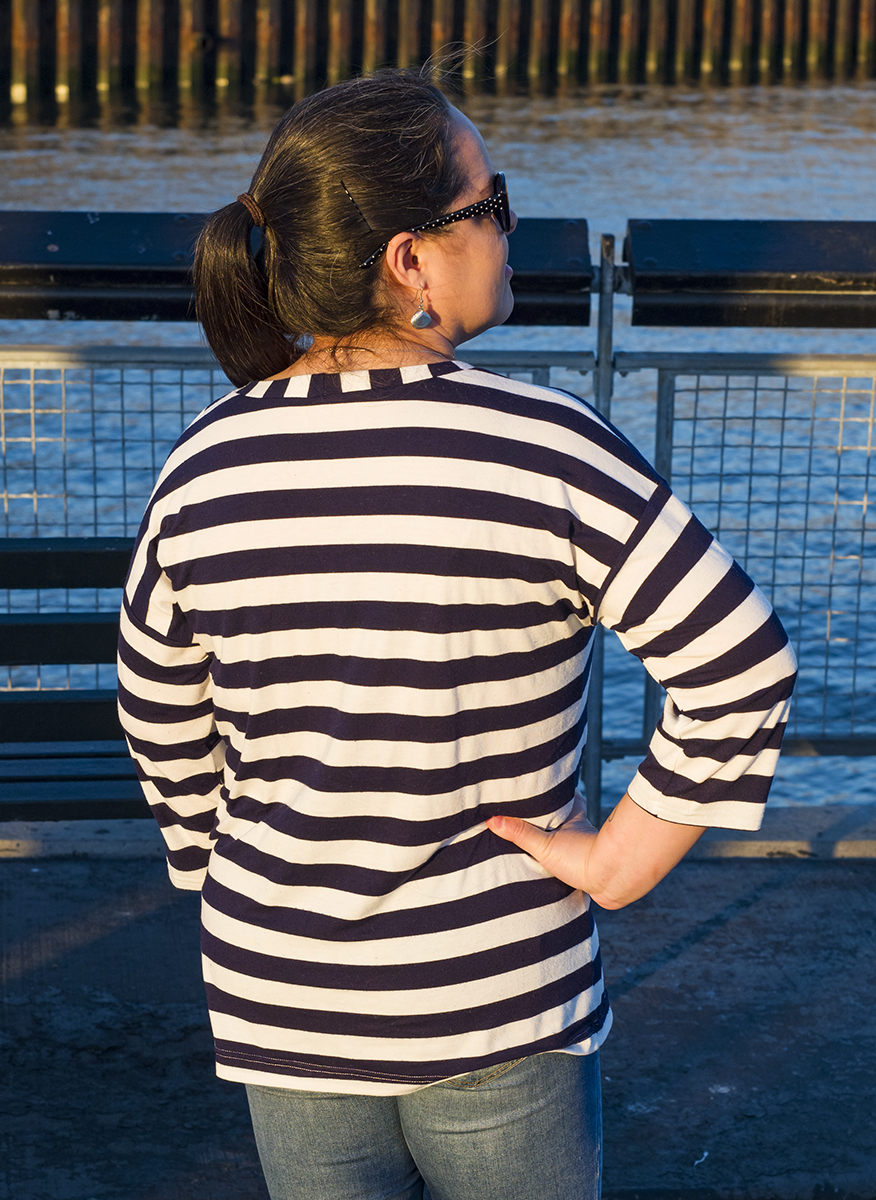 For this version of the Hemlock Tee, I retained all the adjustments I made to the previous one except for the length of the length of the body; I didn't shorten as much this time around.
The crowning glory of this version, though, is the neckline.  This is why I knew I wanted to make this tee in Breton stripes.  Rather than cut the binding on the grain, I cut it on the cross-grain to get the vertical stripes.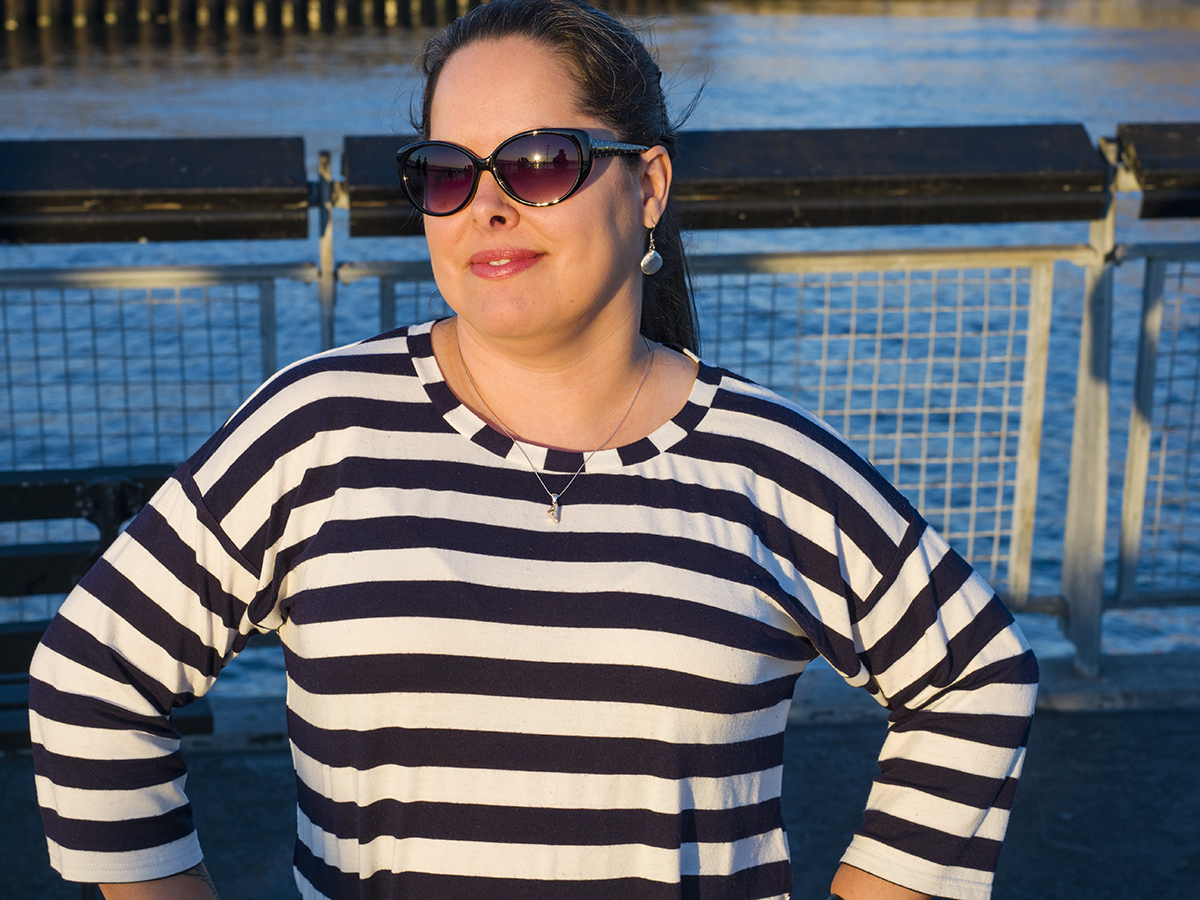 I think this detail adds a bit of pizzazz to an otherwise simple garment.
I love it. LOVE IT!
Also, I made this top as an entry for the Pattern Review "Serger and Converstitch" contest.  I sewed the tee entirely on the serger.  To be fair, I would have done that even if I wasn't entering the contest.