I have some (lots of) catching up to do with the blogging! I mean, yes, this tee I'm showing you today is one I made in December. But that's not even the worst of it; I have stuff from November I have not blogged about. The hold up is mostly because I haven't gotten decent pictures of the garments, which I like to do for blogging about them and putting the photos up on Instagram.
I made this Lane Raglan very late in December (early January maybe?) as I was getting ready to go to Spain. I had made another version of the tee in November, which I have not blogged about but I did vlog about it over on YouTube, if you want to go have a look at that.
I'll start by saying that I love this pattern and it's really well drafted, but jeebus, I wonder the height for which they draft! Yes, I am short, but I had to shorten the sleeves of the long sleeve version four, FOUR, inches! I shortened the body of the tee two inches and I think I could still shorten it one more.
One thing I love about this pattern is the curved hem. I think it's much more flattering than straight hems. At first I thought it would be a pain to hem, but it wasn't at all. The pattern also has a very nice option for pattern pieces with an FBA (full bust adjustment) already built in so you don't have to figure it out on your own. I didn't take advantage of that option, but when I made this tee again, I will.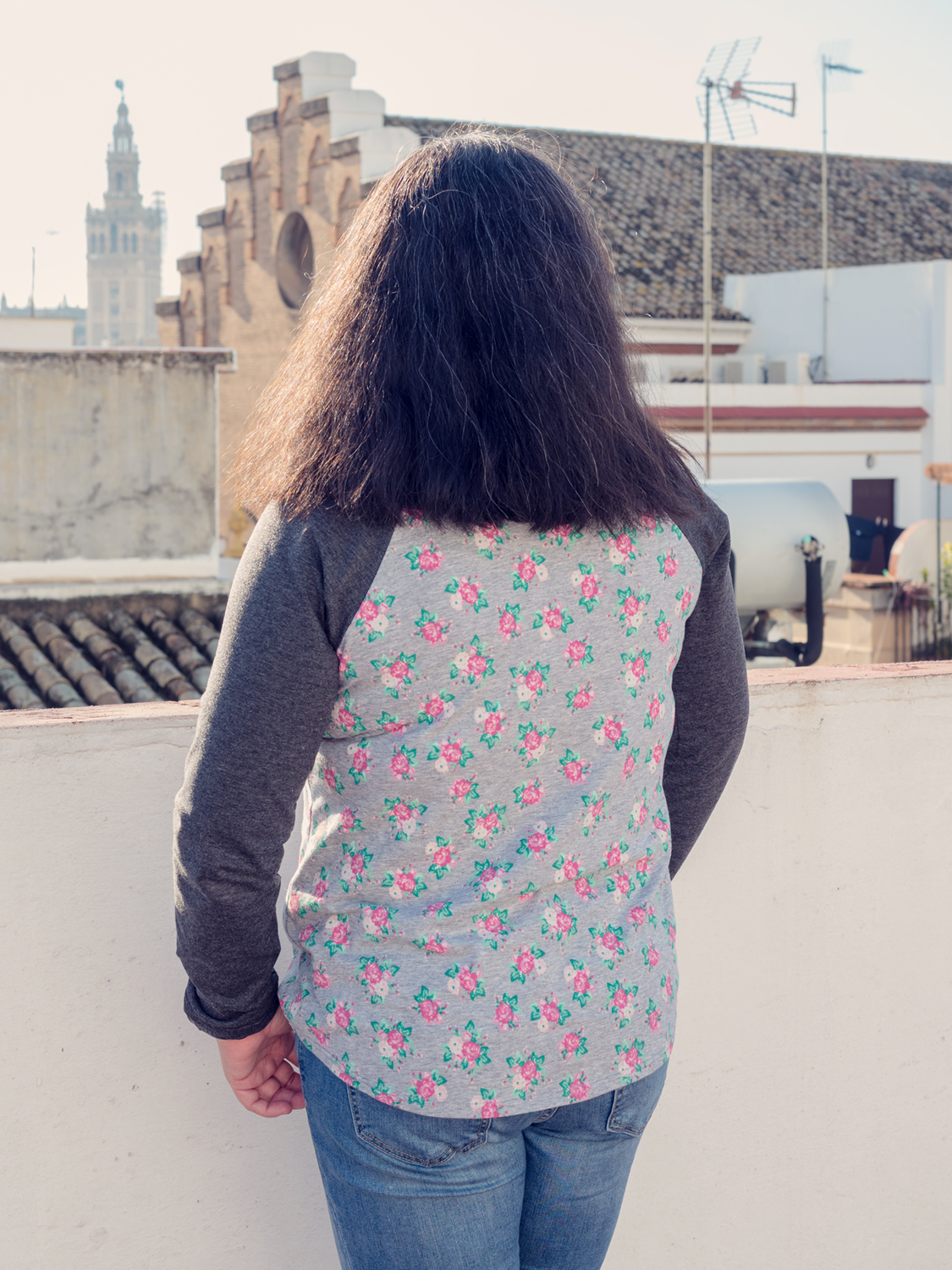 Aside from shortening the body and the sleeves, I made a straight size L. This fabric I used here doesn't have a lot of stretch but it still fits OK for the most part.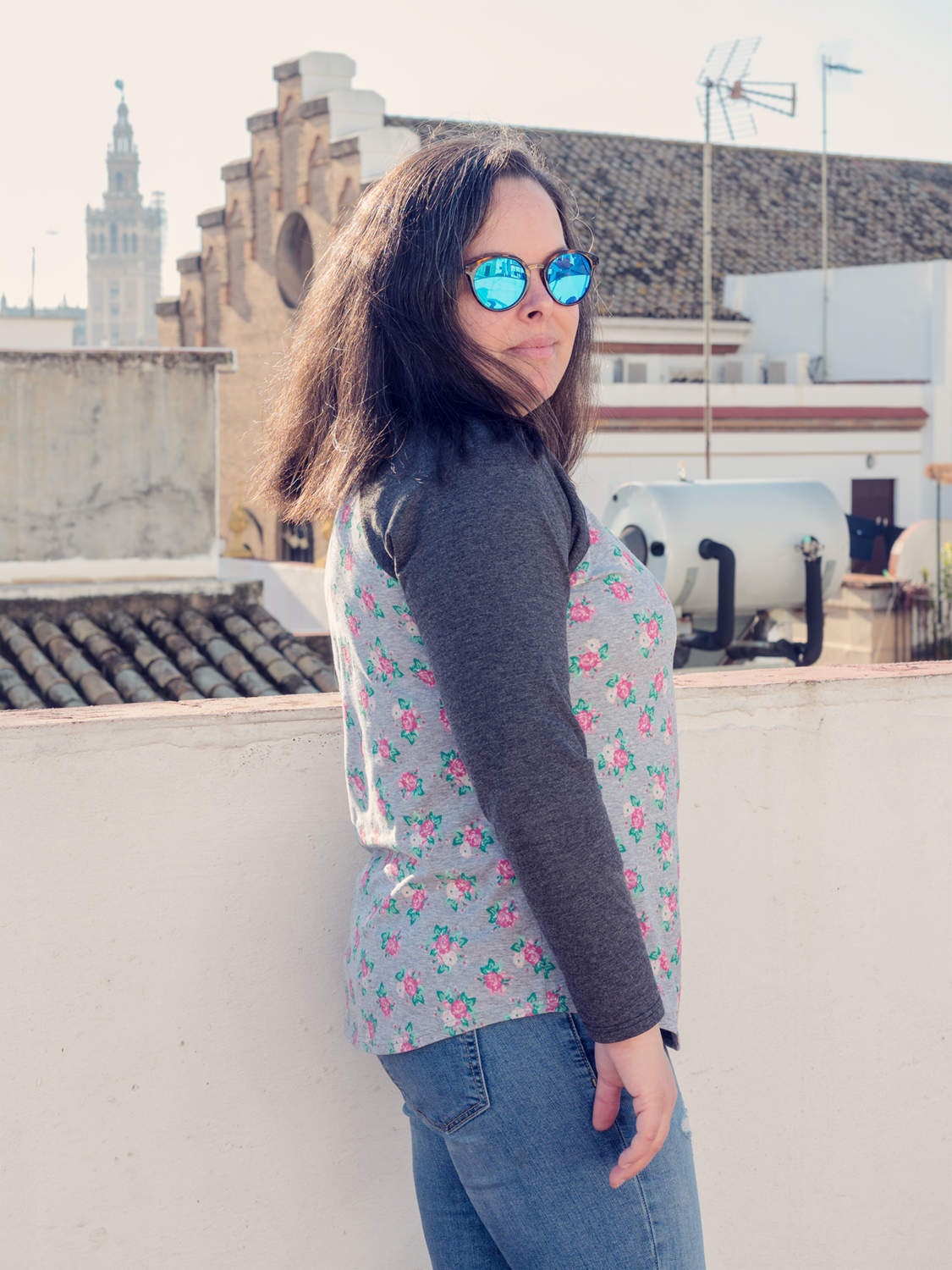 In case you are wondering, I took the photos on one of the rooftop terraces of the apartment I was staying in when I was in Seville. I had a view of the cathedral!