When I made my semiannual pilgrimage to Jo-Ann in Long Island earlier this month, I came home with this cute heathered gray knit with printed roses on it.  I didn't know when I bought it what I wanted to make but I just loved the fabric. I think it's from the Doodles line but I can't remember nor find it online.
So, I brought it home and sat on it for a few days. I concluded that I wanted to make a simple t-shirt with it to showcase the fabric rather than constructions lines, design features etc.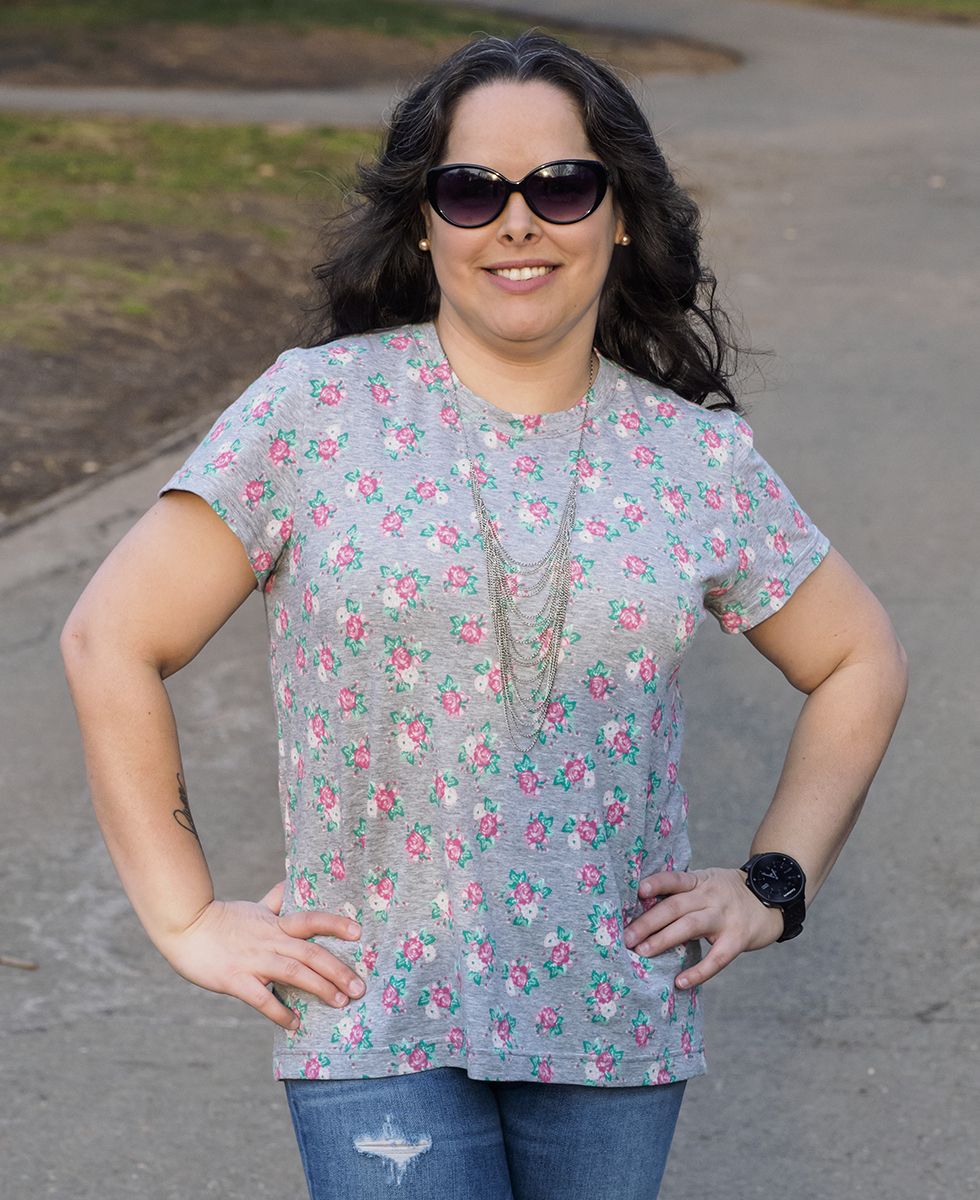 I remember that I had pulled out the Built By Wendy Sew U Home Stretch book a few weeks before with the intention of making the crew neck t-shirt in there. I thought that t-shirt was the perfect pattern for this fabric.
It's a really simple pattern. The only change I made was to cut a neckband out of self fabric rather than the ribbing it calls for. I didn't have ribbing, for starters, but I also wanted to make the t-shirt a bit less casual.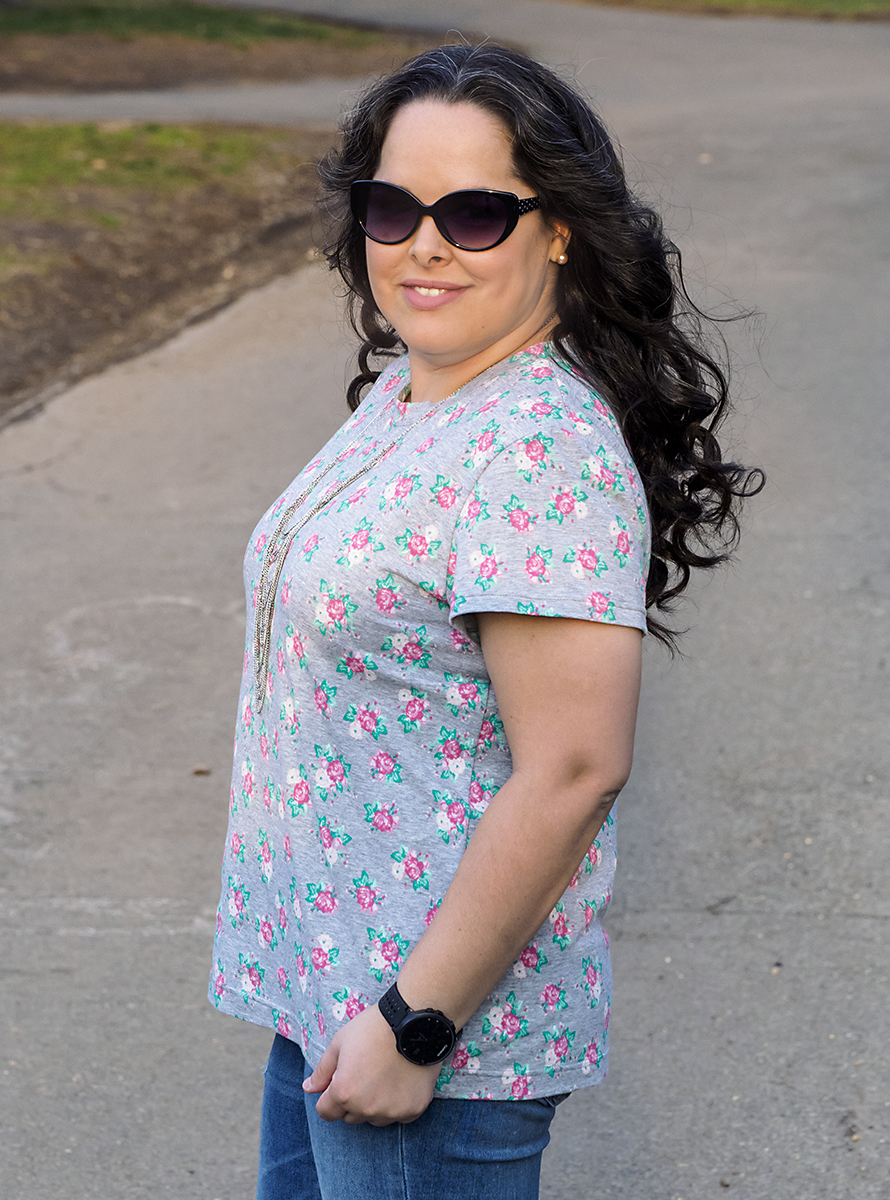 The pattern IS multisize, but be ware, this is the L, which is the largest size in the set. Granted, I like my t-shirts loose, but still, it's a pretty small L.
I really love how it turned out. The fabric is so comfortable to wear; it's light but stable, and has great recovery.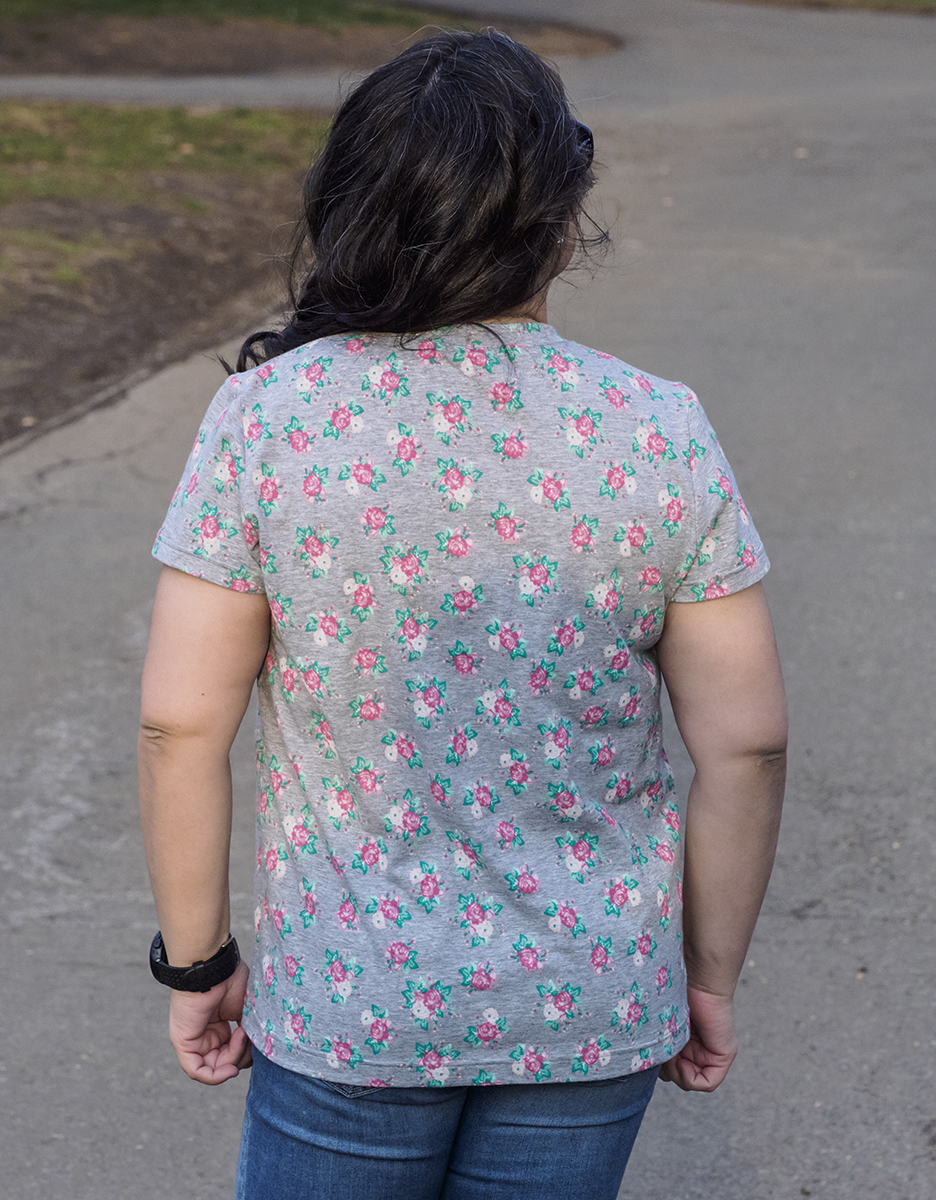 I've already worn the t-shirt at least four times and I'm so in love with it. I love the contrast between the feminine fabric and the rather boxy and masculine shape of the t-shirt.
I bought three yards of the fabric and I barely used 3/4 of a yard for this t-shirt; I have to find something else to make with it!