I had some fabric left over from a project that I could do nothing for me with so I decided to make my son a t-shirt with it.
The fabric was white and I didn't want the t-shirt to be plain white so I went with a pattern from the latest issue of Ottobre Design (kids) that had sleeve bands in addition to a neck band. The pattern is #36A from issue 03/2018, so 03/2018-36A.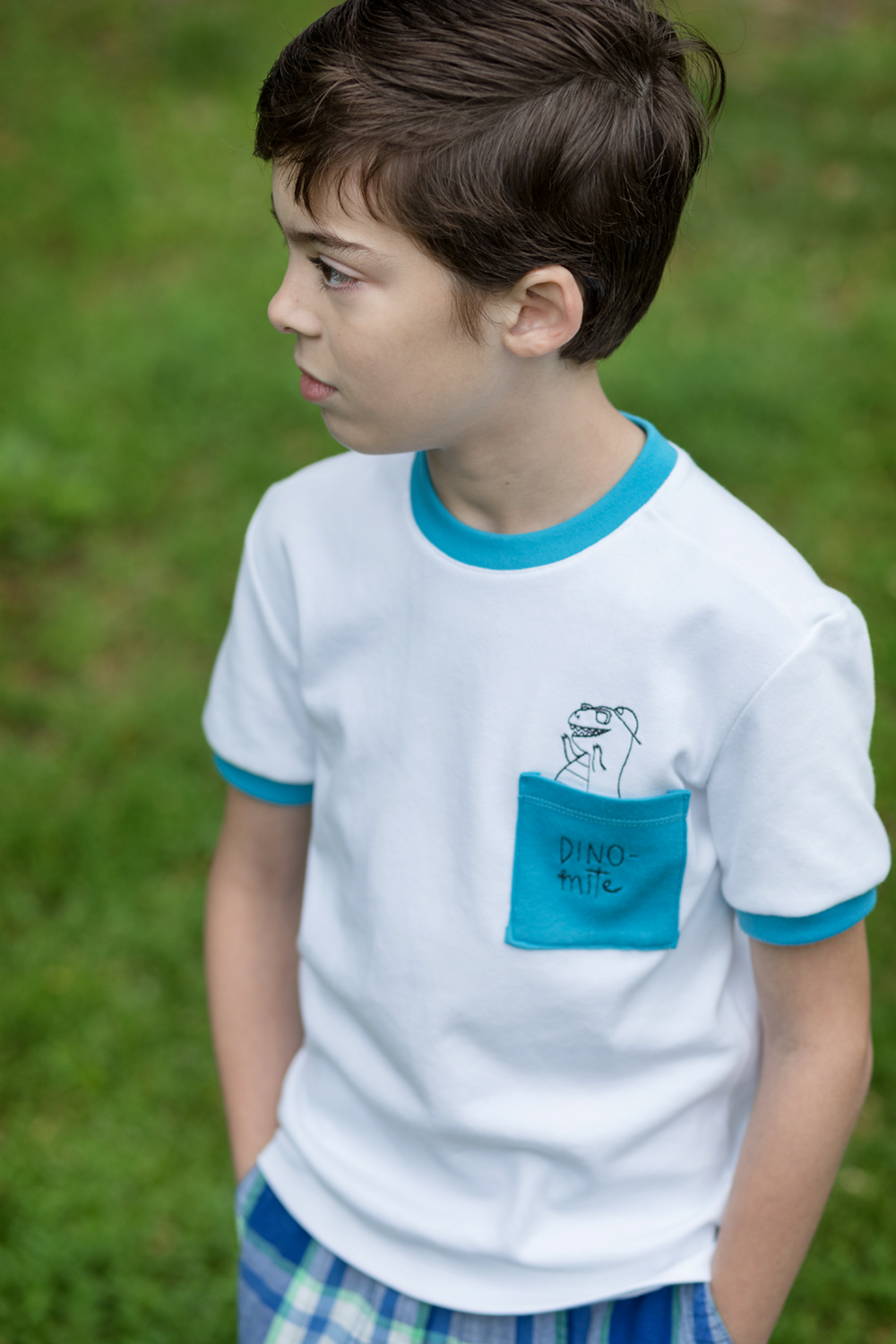 Having the sleeve bands allowed me to use a contrasting color without looking out of place, which would have been the case if I had done only the neckband in the contrasting color.
But the star of this t-shirt is, I think, the contrasting pocket embroidered with the adorable "Dinomite" Pocket Pairs from Urban Threads. I think it adds some personality to an otherwise plain t-shirt.
I will say though that sewing a small knit pocket onto a knit fabric is easier said that done!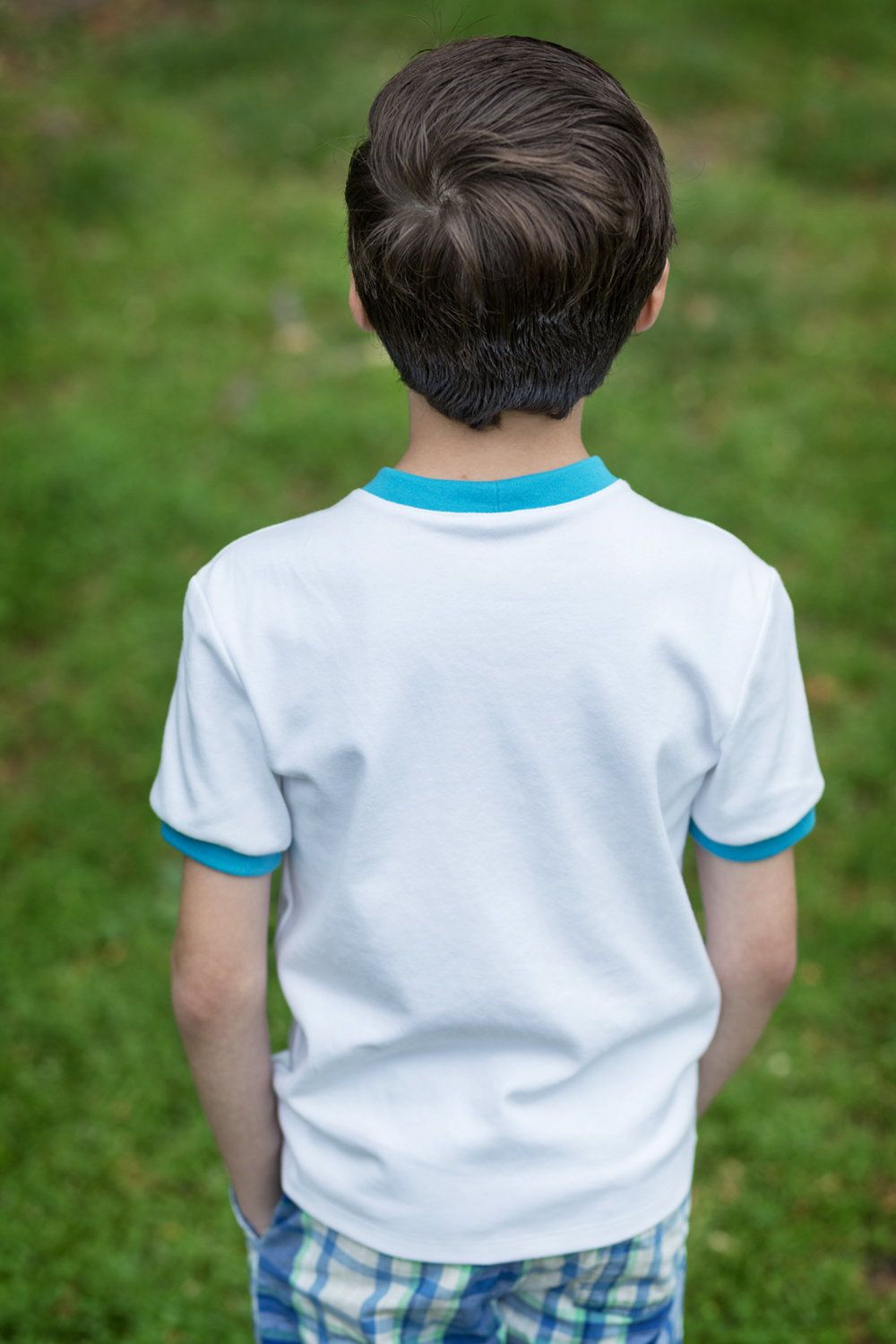 The white fabric is a medium to heavy weight cotton interlock by Kaufman that I bought from Fabric.com. The blue is a lighter weight interlock, also from Fabric. com.
Sewing for kids is fun because so little is needed in the way of fit, plus you get to do fun things with it, like cool dinosaur embroidery. But it's also a bummer in that kids don't get to wear things for long before they grow out of them.
C'est la vie!