I've been in an experimental mood with my sewing lately.  First was the attempt at sewing activewear, and then making jeans.
Granted jeans for kids are far easier to make, I assume, than jeans for adult women as there is little in the way of fitting issues, but I'm counting it as a challenge anyway.
My son is very thin, by his waist measurements, he's still wearing shorts that fit him when he was 4 or 5 (he's almost 9 now), but he's really tall. So, store-bought pants are tricky for him and are nearly always too short OR they fall off his waist even with the elastic cinched in.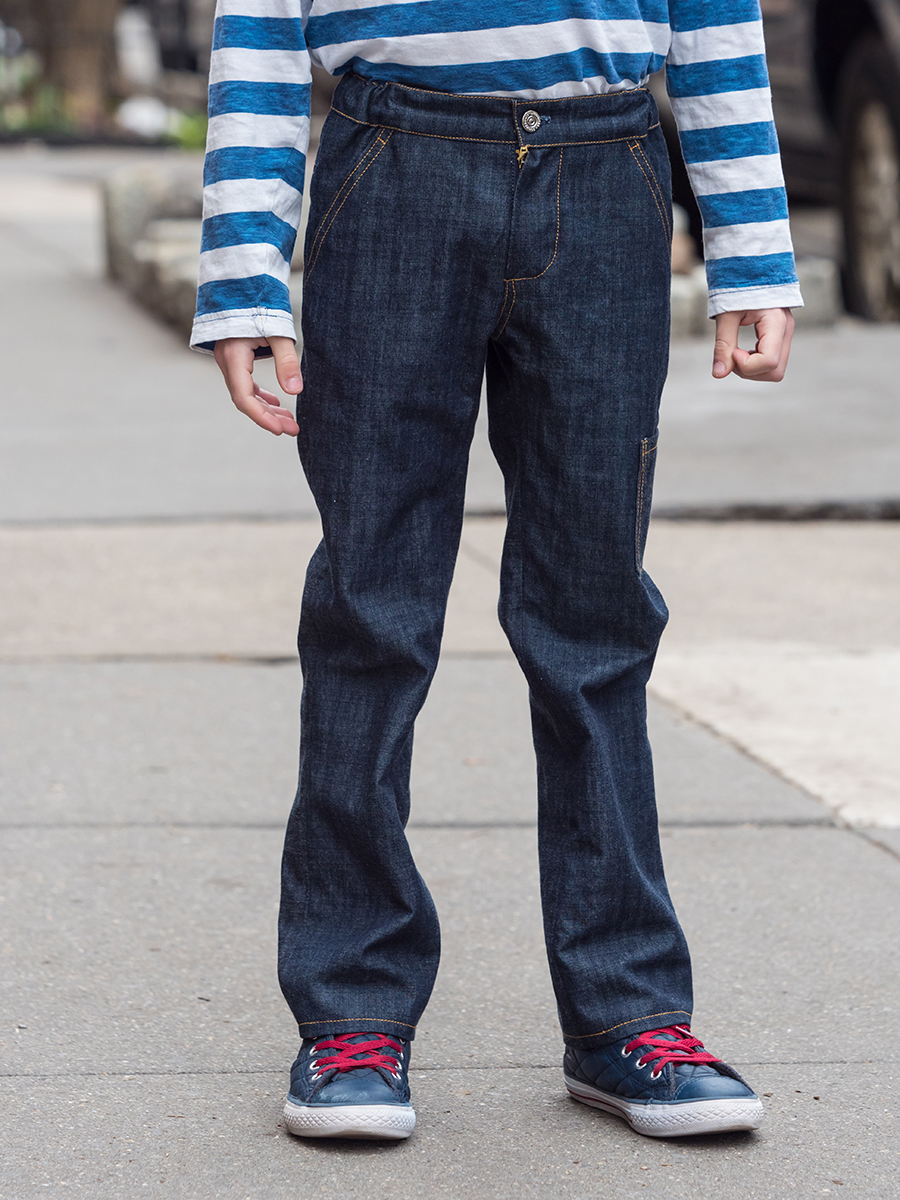 So, I decided to make him some jeans. I don't sew for him often so it was a treat.
I chose the jeans pattern from the 4/2015 issue of Ottobre Design.  It's design 121, and I traced a size 122, which ended up being JUST the right length for now but will be too short in just a few months, I think. In retrospect, I should have added some length to the legs. For reference, though, these jeans are supposed to be worn cuffed (he can't do that), and the size is the largest "Toddler" size the magazines labels as such.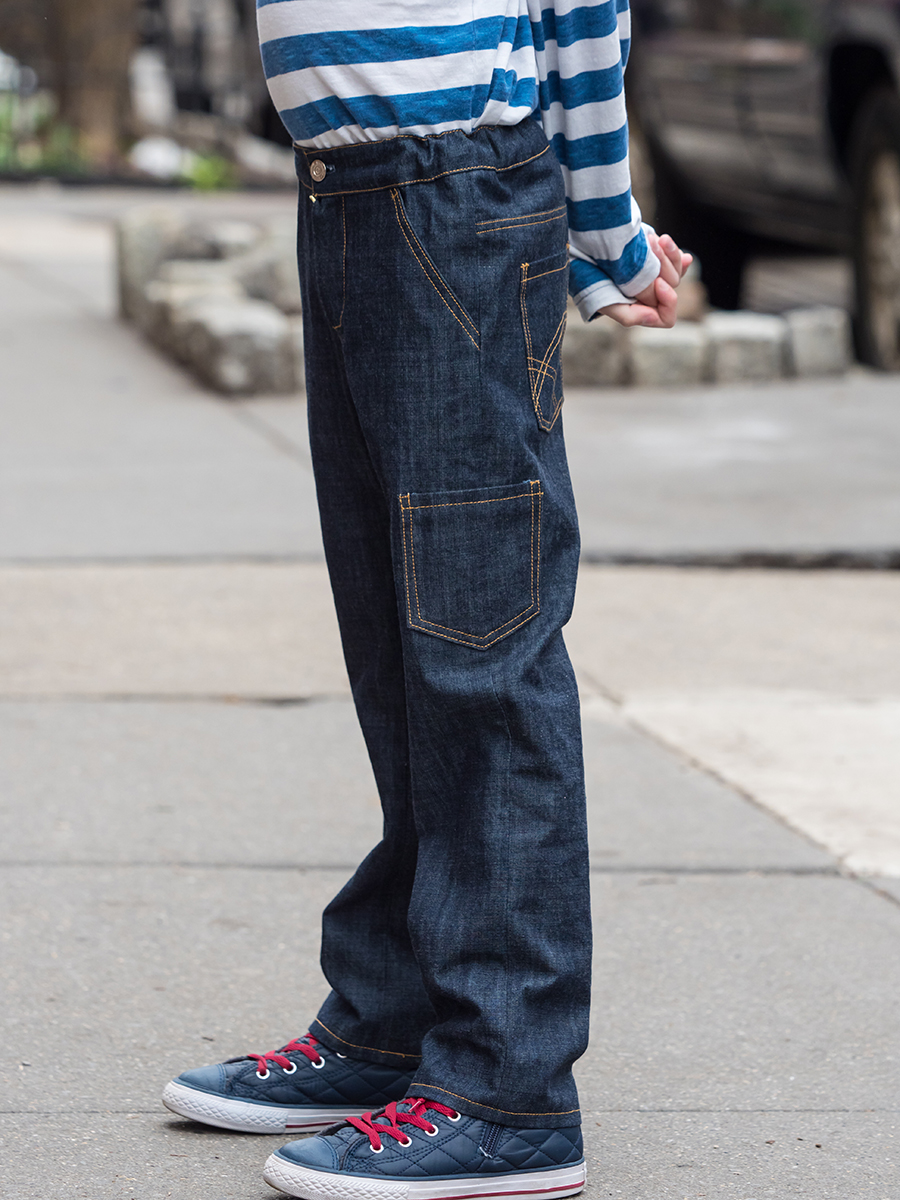 Long story short, in the future, I have to select a toddler size, at least for pants, and add length.
So, back to the jeans.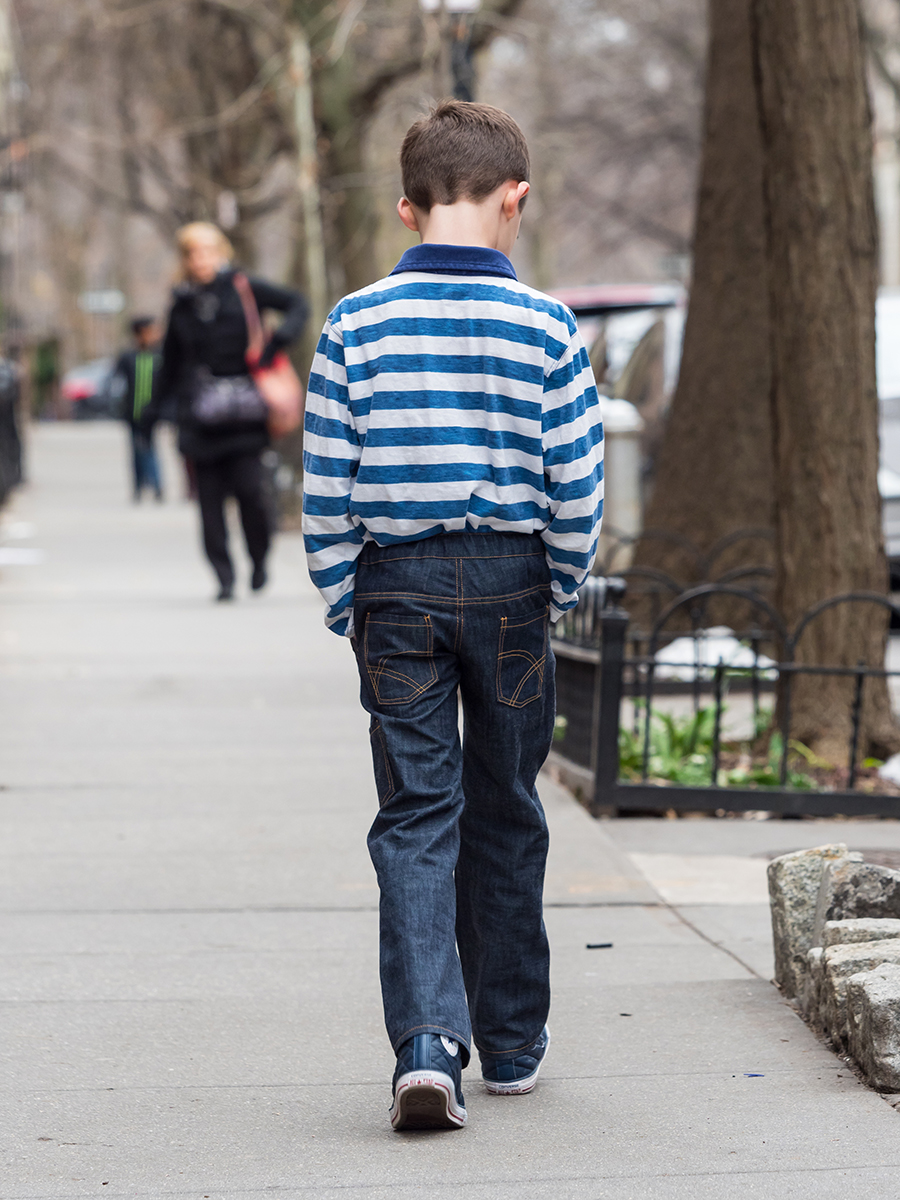 The fabric is a very lightweight denim, although not chambray-weight, that I've had in my stash for years. I like that it's lighter than the fabric of all his other jeans and will be cooler in summer.
Construction-wise, it wasn't complicated, but I stopped following the pattern instructions about a quarter of the way in because the way they proceeded attaching the side leg pocket, and then sewing the crotch seam just did not make sense to me and I couldn't see how it would work.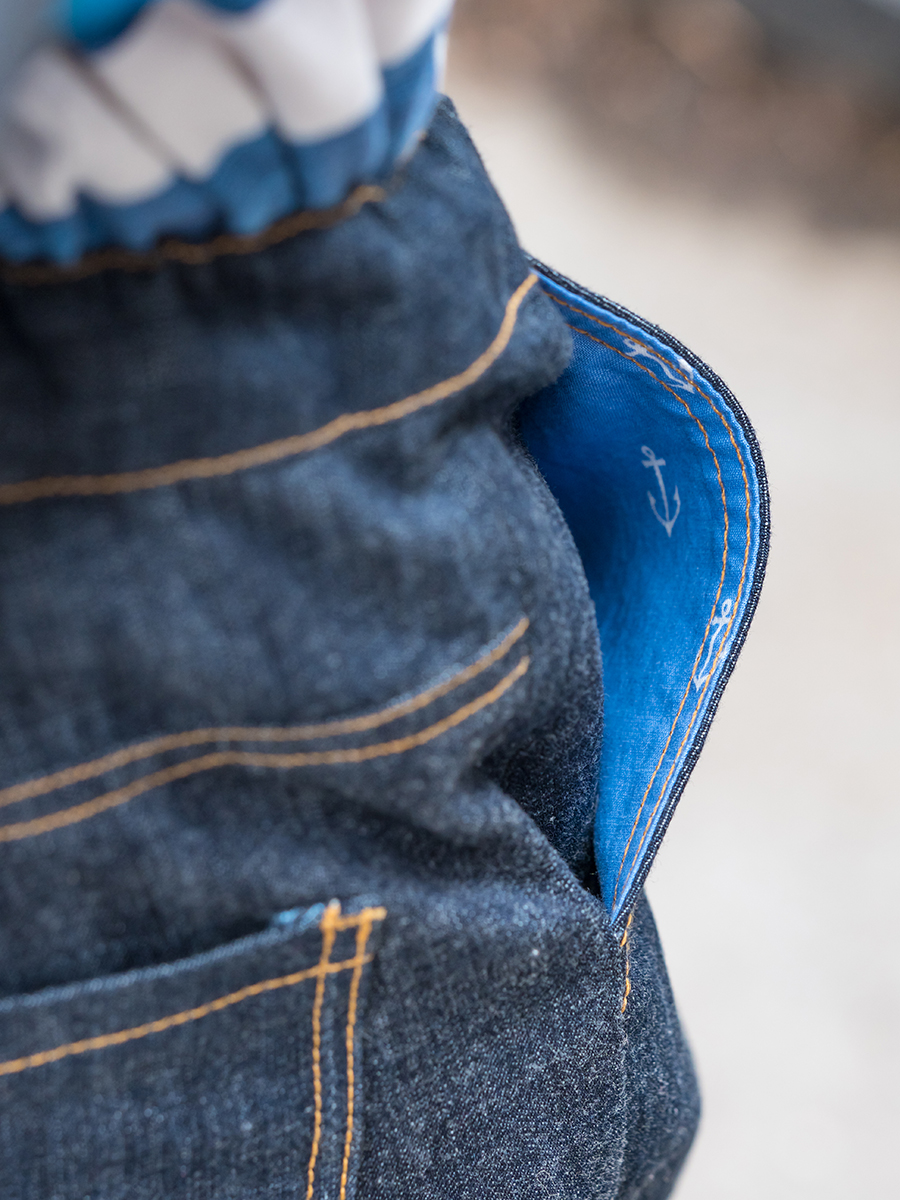 I omitted the rivets because I couldn't find any, and I didn't think he's miss them.  I also omitted the belt loops because he never wears a belt and I hacked the waistband to make it elasticated in a different way than the pattern calls for, and the elastic interfered with the attachment of belt loops.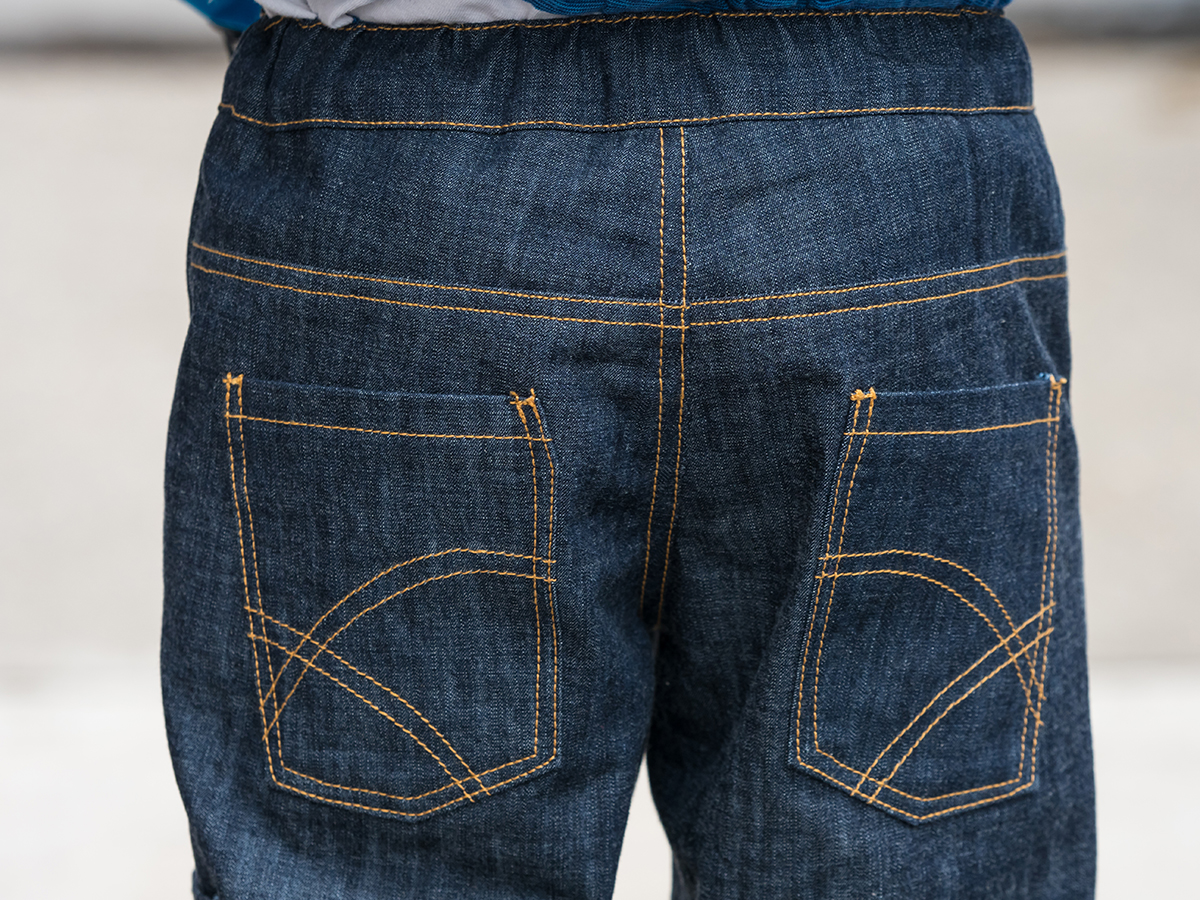 For the elasticated waist, I knew I wanted to make it resemble RTW kids' pants with the buttonhole elastic that gives a great deal of adjustability. The pattern itself calls for a length of elastic to be attached internally and relies only on the elasticity of the elastic to provide a good fit.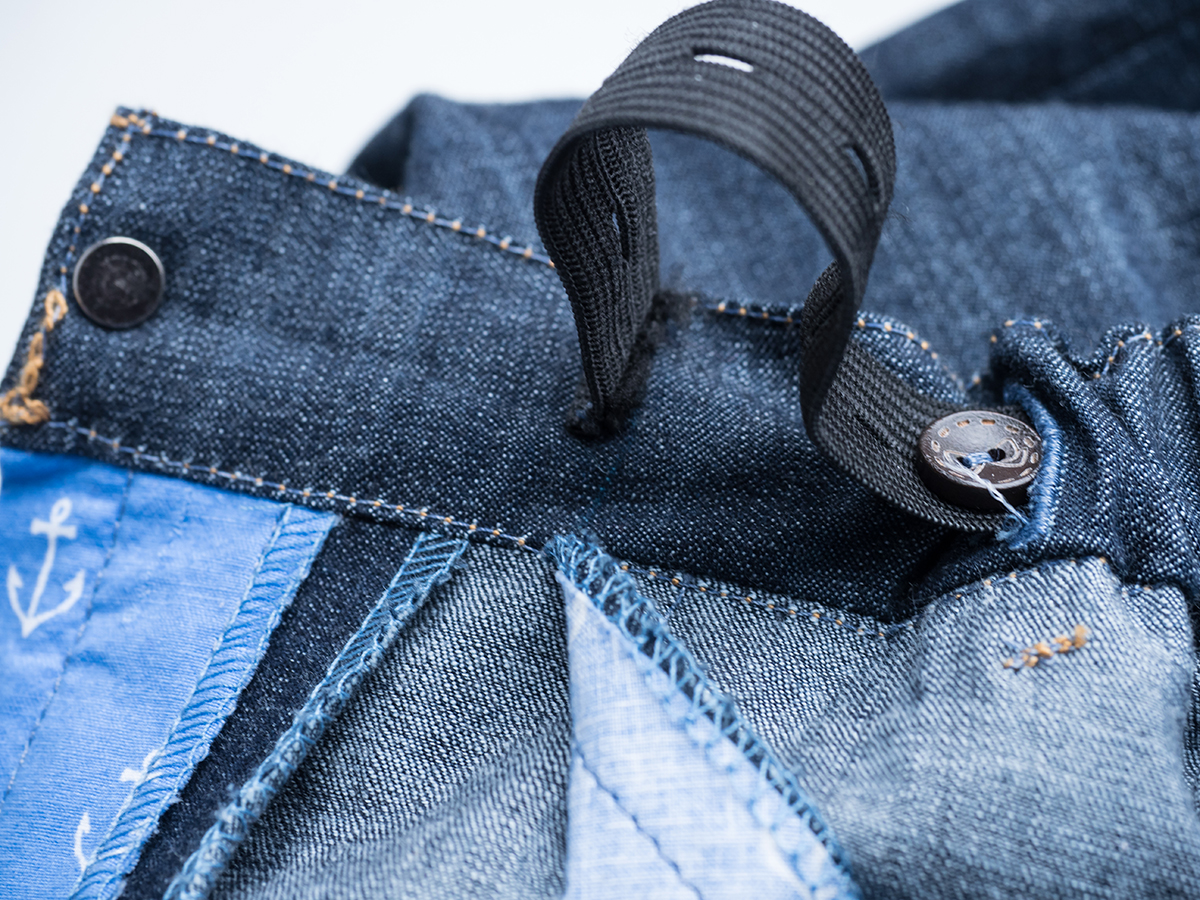 Given that my son is so skinny, I knew that wouldn't work. What I did was sew two vertical buttonholes on the inside waistband piece, then attached a button next to it. I then sewed the outside waistband to the pants, added the length of elastic to the waistband, and secured it with a line of stitching. Then I proceeded to close the waistband as you normally would, taking care not to sew over the elastic. I hope that makes sense, but it sounds more complicated than it actually was.
There were other minor things I changed, like stitching lines, mostly because it was a learning experience. That said, no one is going to look all that closely at these jeans so I'm not worried.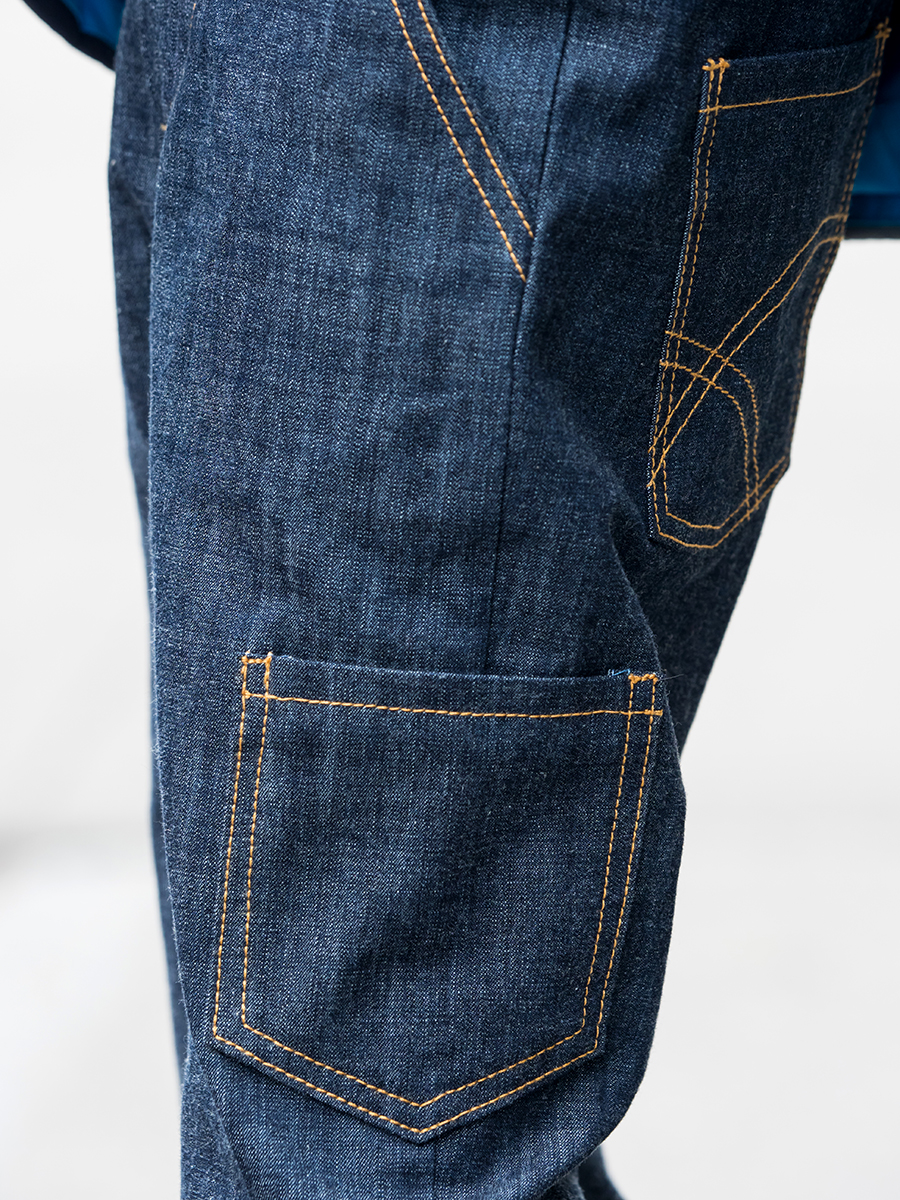 Overall, I am very pleased with the results. My son loves the jeans, and I think I have SOME experience now should I want to make a pair for me.
Were these jeans a test run for an adult version? You'll have to wait and see!