I've never really had much interest in quilting, but a few years ago, in 2015, I made a quilted table runner in an attempt to test a new sewing machine I had just bought (Husqvarna Viking Designer Topaz 50).
It went well enough, but still didn't really spark any love for quilting.
Fast-forward to June of this year when I bought another sewing machine, a Bernina 770 Quilters Edition, and I decided, yet again, that the best way to test the machine was to make a quilt from beginning to end.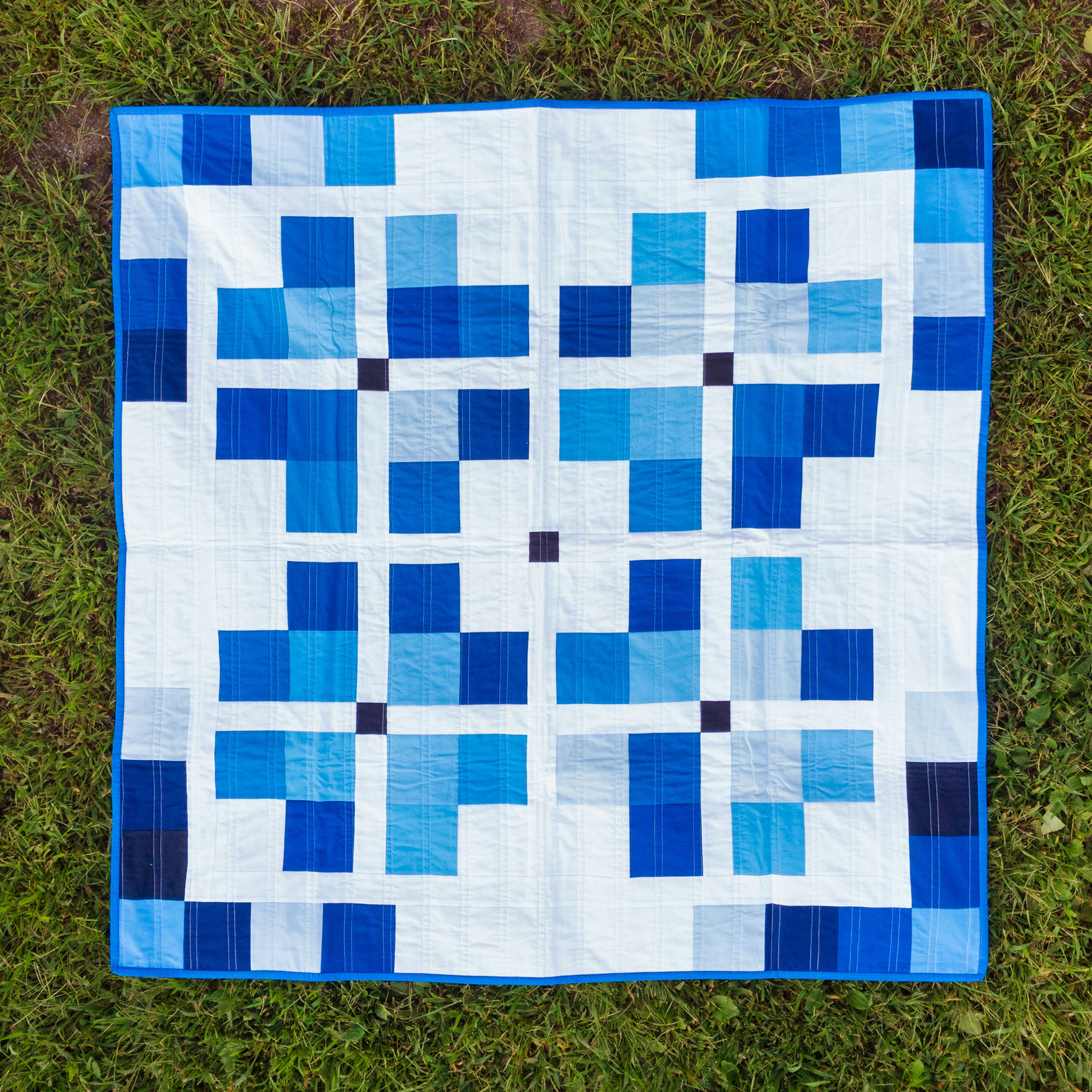 Just to be clear, even though the machine is a "Quilters Edition," quilting is not why I bought it. It just means that it doesn't come with the embroidery unit, it's just the sewing machine.
After looking around for a bit and watching a lot of the Midnight Quilt Show, I settled on a design they call Town Square Quilt. I bought the fabric (quilting is expensive!), batting, and got to it.
The first step is, of course, to cut a million little squares, then piece them together. I have no love for fiddly work, I must say.
Making the quilt top itself was relatively quick and not too painful, but preparing it for quilting and quilting it was another matter entirely.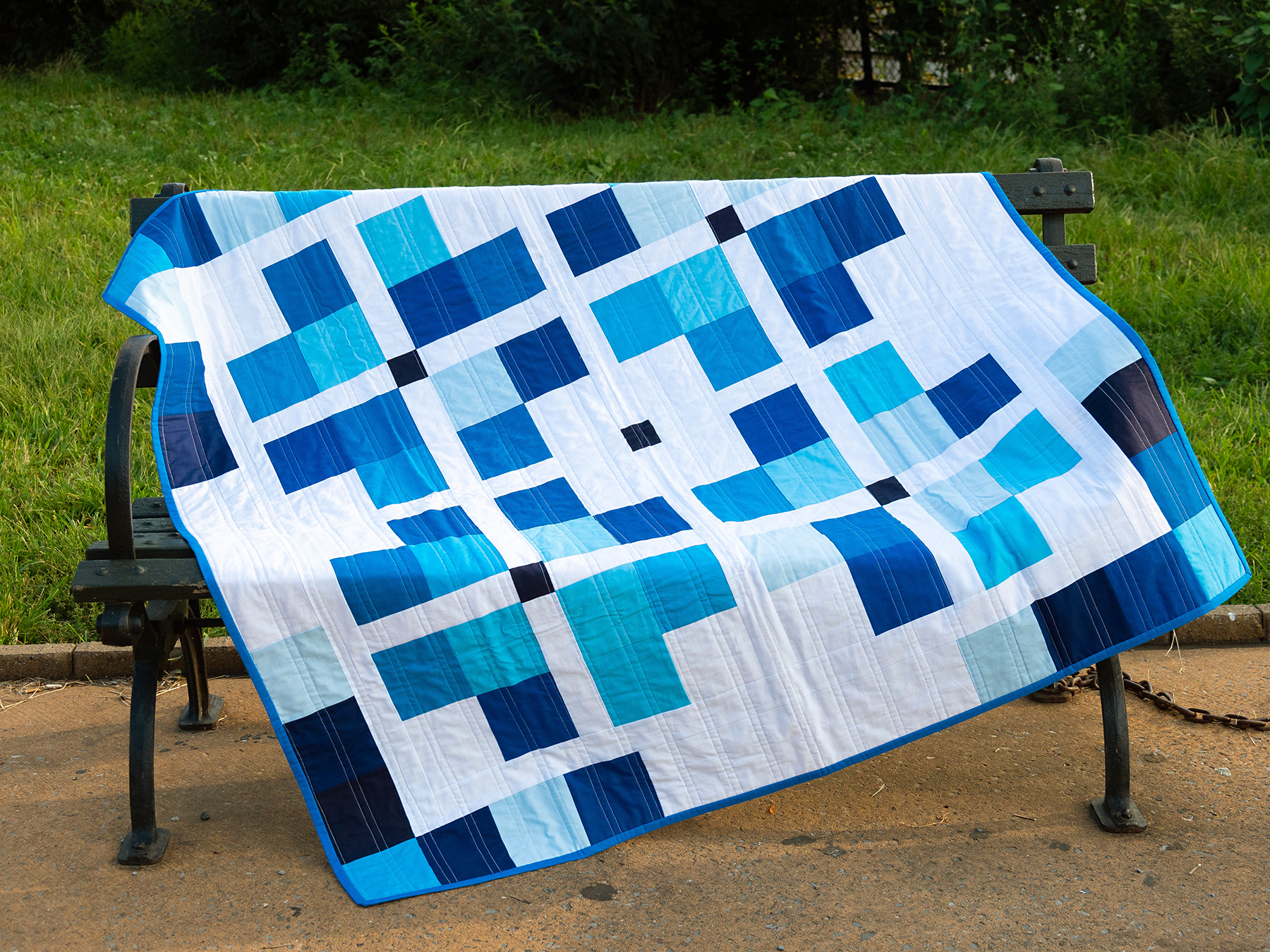 First, I don't have a big enough desk/table surface even though this is only a lap size quilt (about 56″x56″), so all the prep for the quilt sandwich happened on the floor. Two months later my knees still hurt.
Then came quilting.
My fancy schmancy machine came with something called the Bernina Stitch Regulator, which quilters rave about and is supposed to help make free motion quilting easier by regulating (duh!) the stitch length based on how fast you move the fabric under it the presser foot.
Anywho…I tried that on some scraps and it didn't go well. I realize that free motion quilting is a skill that takes practice and time to learn but I had neither so I went in another direction.
I decided I was going to quilt it with straight lines using the built in dual feed system (as I said, fancy schmancy machine)
My machine and the quilt were like "LOL! sucker!"
It didn't work. There were puckers and it wasn't pretty.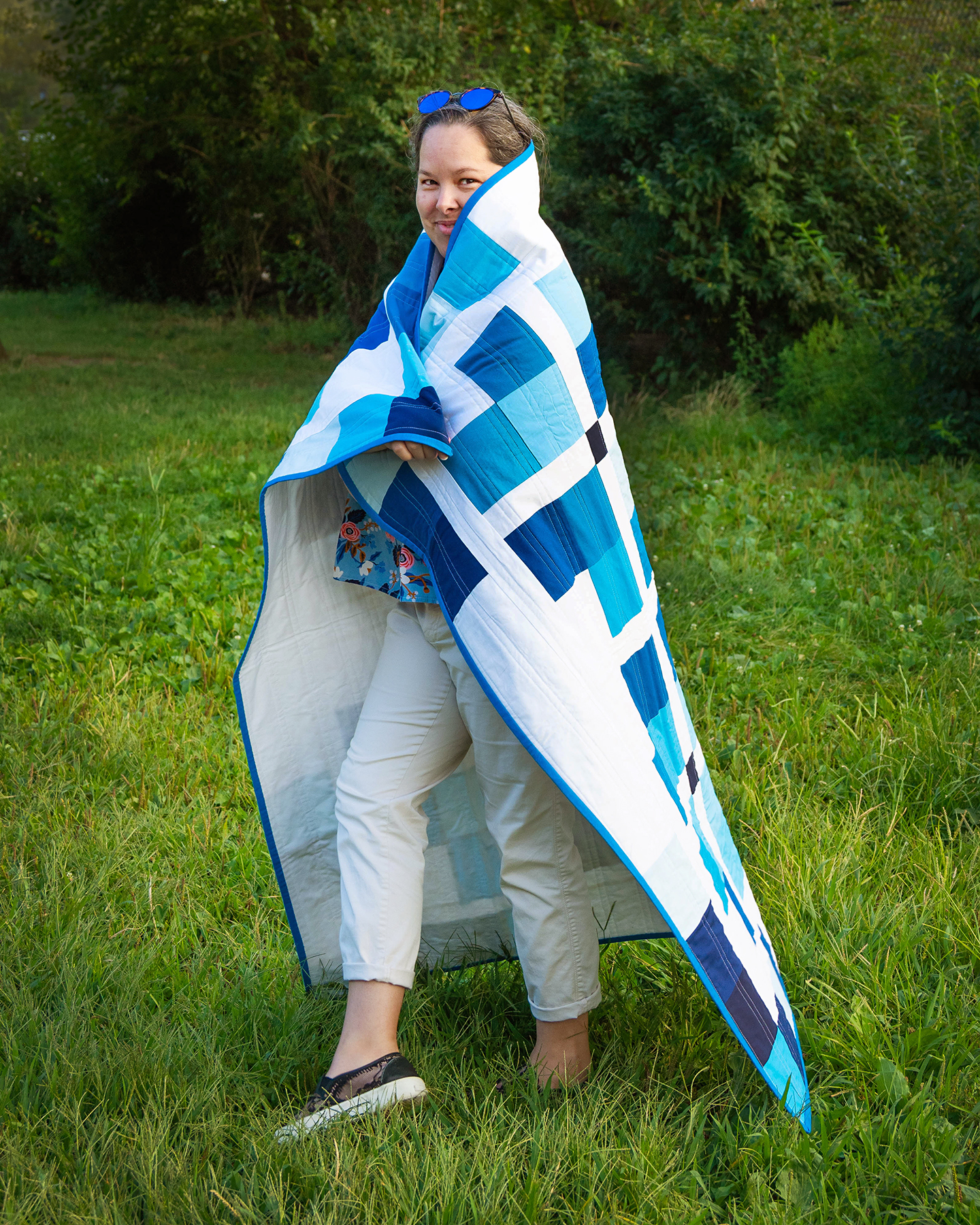 BUT, I had spent half of my life, it seemed, piecing that damned quilt top so I was determined to quilt it somehow.
But not TOO determined; I set the quilt aside for two months until I bought a walking foot and gave it another shot.
The walking foot, which costs a small fortune (Bernina presser feet are stupid expensive), and lowering the presser foot pressure made all the difference.
In the end, I quilted the thing using straight lines, as I planned before. The machine has a pretty decent sized throat, one of the reasons I bought it, so while it was difficult to stuff all that quilt material in there it wasn't impossible.
Then I had what seemed like miles of hand sewing to do to finish sewing the binding to the quilt.
But it's finished. It's done. It's not perfect but I quilted a thing.
I think it's out of my system for a good long while.