I don't know if you have noticed, but in the last year or so I have been really into dresses with ruffles and fluffy sleeves.
So, when back in May I came across a photo of a dress made from the newly released Homer and Howells Ingrid Dress pattern, I knew I had to make it.
The dress is pretty unique in that it was asymmetrical ruffles in the front and the back with some angles, and a cute little set of bust tucks rather than darts. It comes in two lengths for dresses, one blouse, and two sleeve options.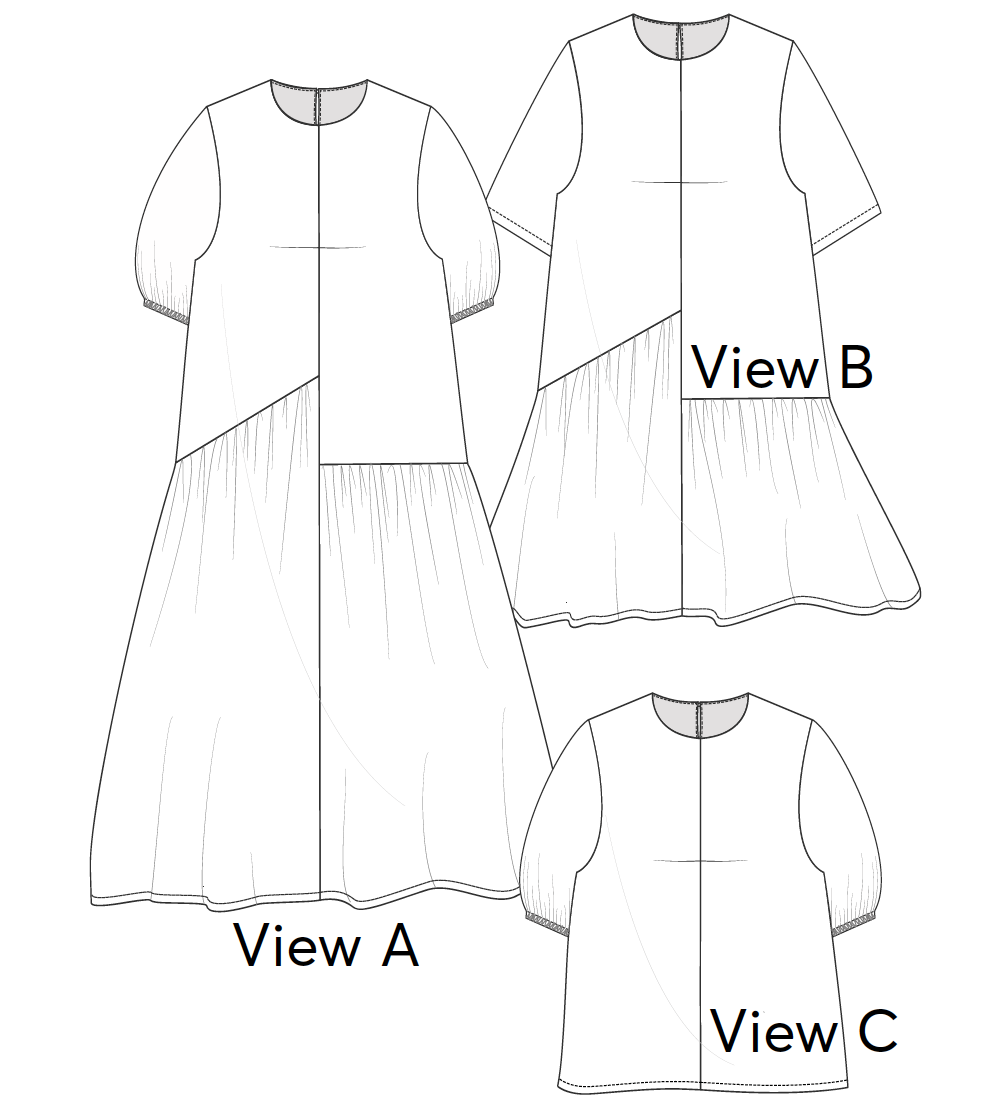 I bought the pattern right away and got it printed. As soon as the print showed up at my home I made a muslin and realized I needed to make quite a few changes, including going down a size. It was huge even though it was supposed to be the right size.
I didn't do it right away, though, I put it off because although I love wearing ruffles and gathers, I do not love making them.
It wasn't until early in July that I decided to pick it up again.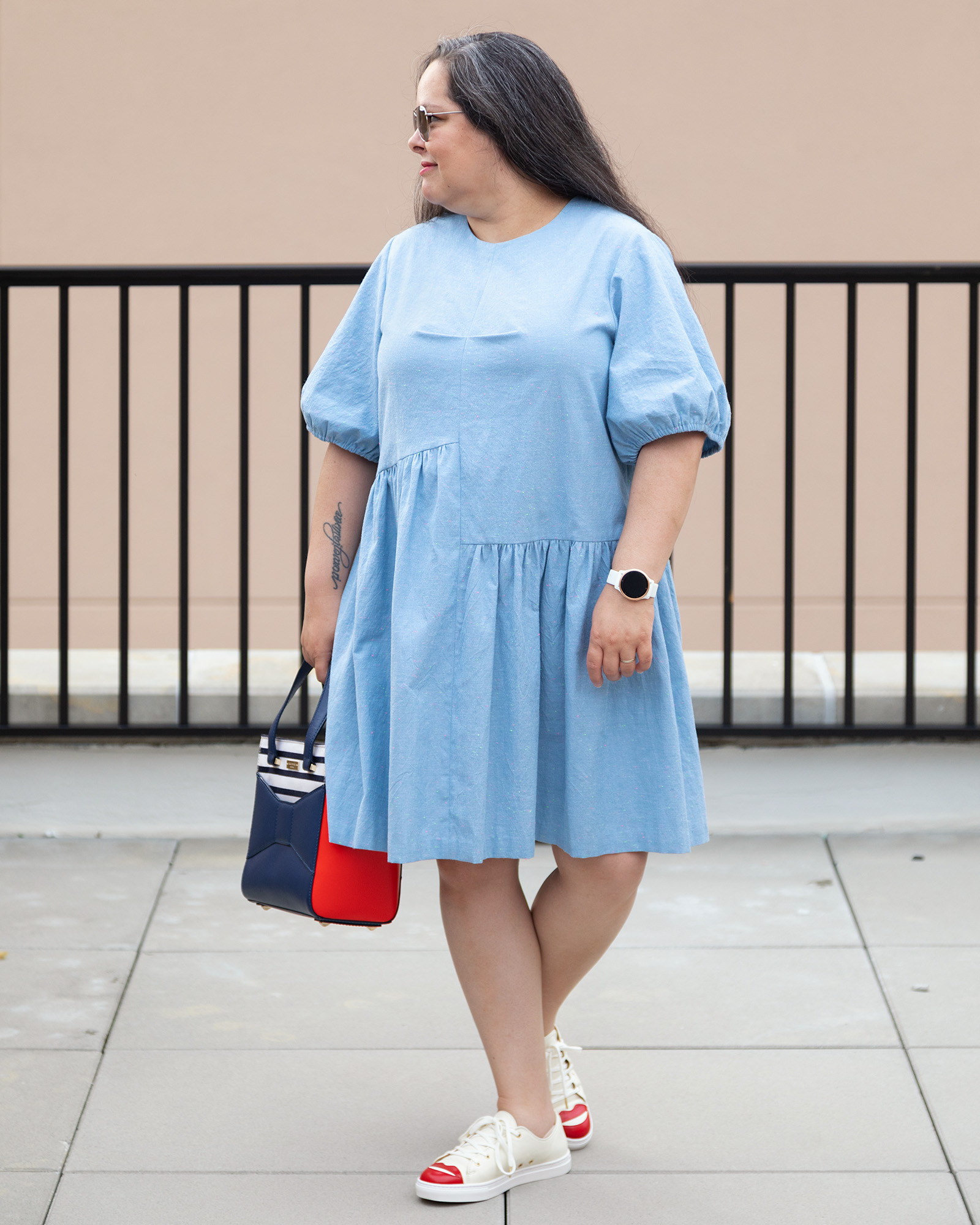 This time, I started with a size UK 16, which was a size smaller than my muslin. The size UK 16, according to the pattern description, is supposed to measure 44.5″ across the bust. This number leaves me with very little ease on paper, but, in reality, it fit well. However, after having muslined this in the UK 18 and it being it huge, I was suspicious.
So, I measured the pattern flat and the UK 16 measured about 46″, which is close to what the UK size 18 (my correct size according to body measurements) should measure. This is a pretty big discrepancy and a bit disappointing. I did not measure the UK 18 but I am certain it was more than what the pattern description says (46 1/2″).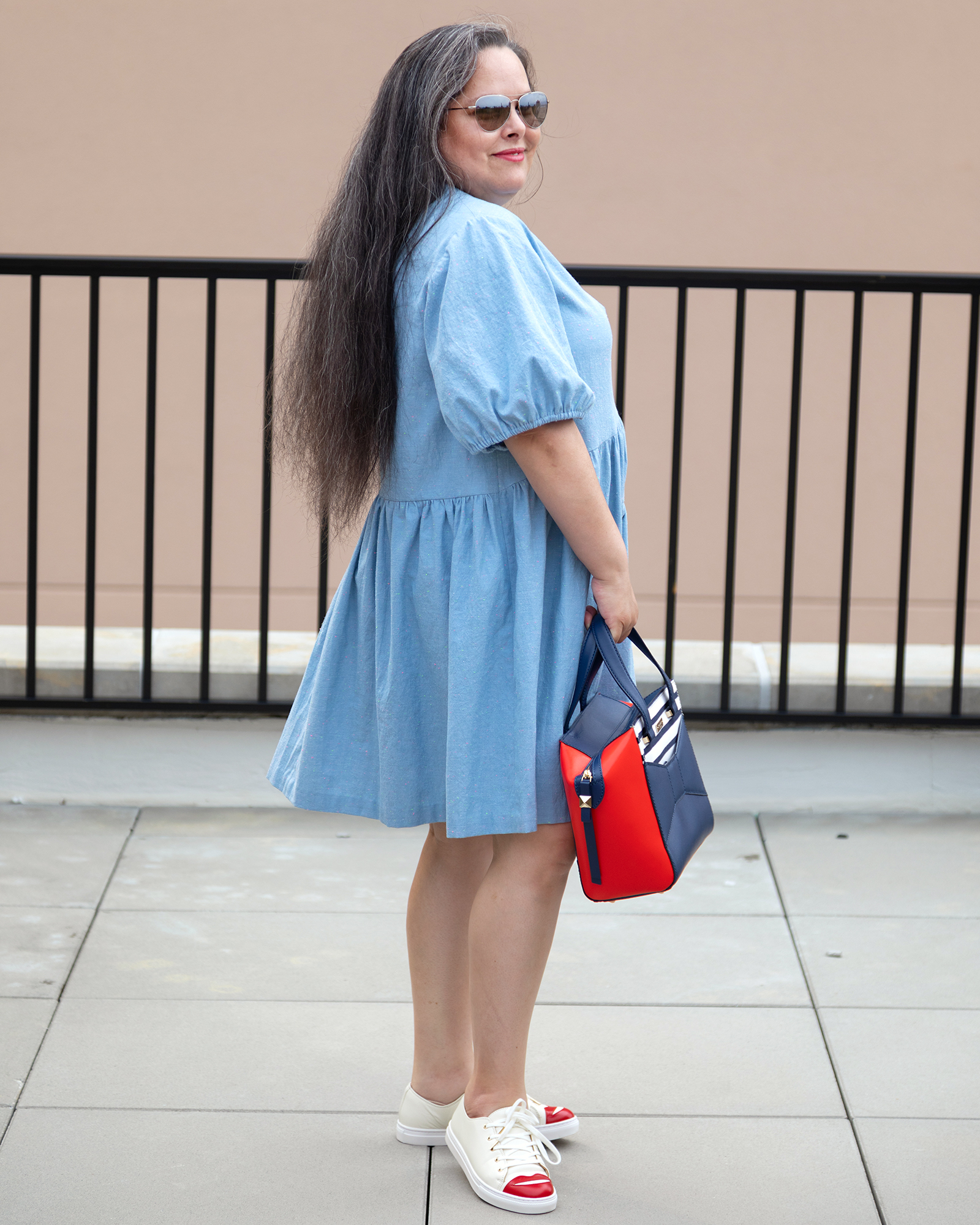 Going from my initial muslin, I shortened the bodice 1 1/4″ and raised the tuck at the center front 3/4″. This put the top of the ruffles at a place that looked pleasing on my body and put the tuck at the intended place. I'm short so this is pretty standard for me.
I thought raising the tuck would be tricky, but Homer + Howells has a blog post on how to do it.
In the bodice, I also raised the armscye 5/8″ because in my first muslin it felt pretty low and I was worried about mobility. I made the same adjustment to the sleeves. I'm glad I did this. The armhole in the final dress feels good and does not hinder my range of motion or hike up the whole dress when I lift my arms.
The last thing for the bodice, I made a 1/2″ narrow shoulder adjustment. I could have done an extra 1/4″ but I was playing it safe.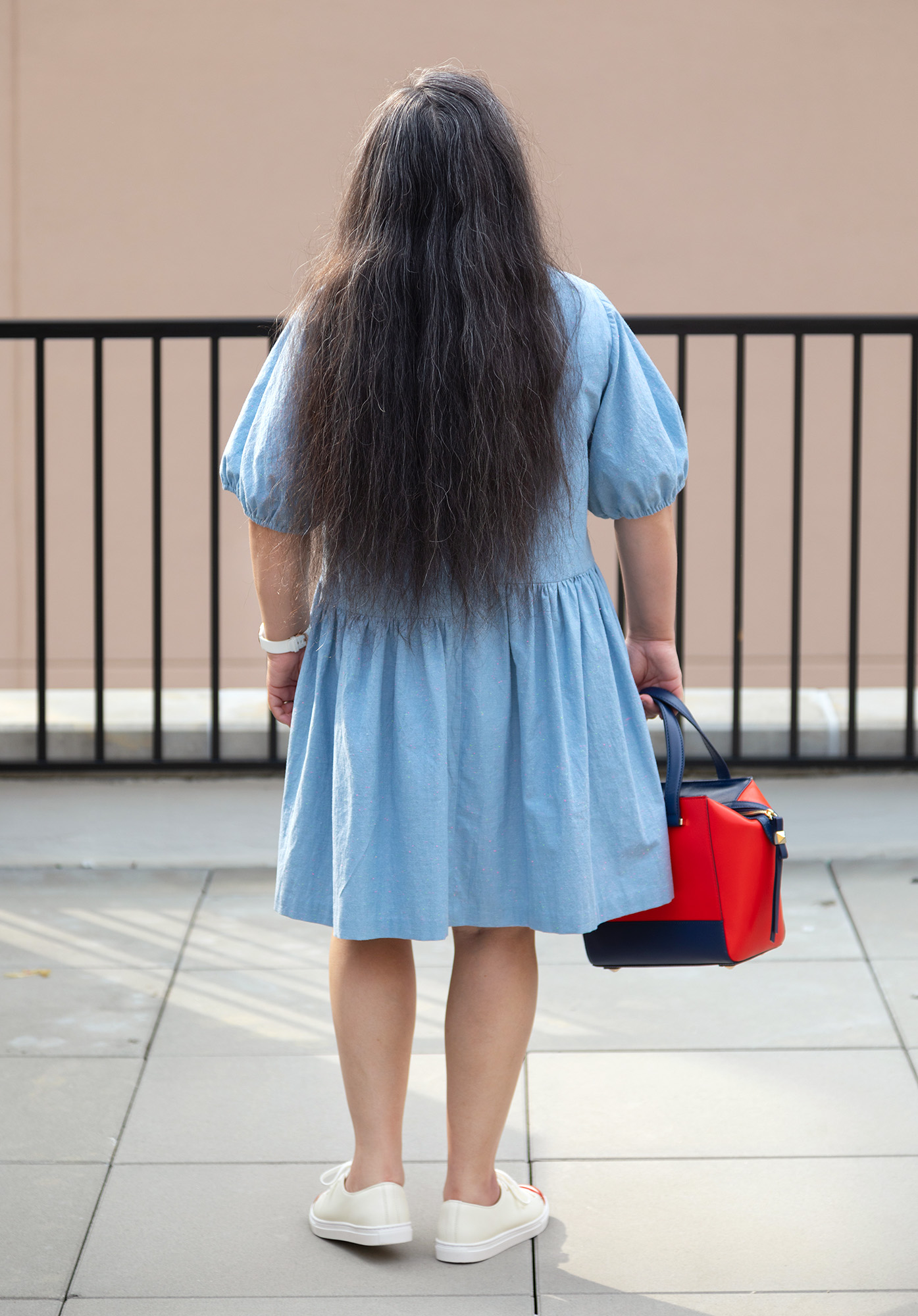 While cutting the skirt I decided to lengthen them 3″ (I made the shorter skirt version), but I did a 1 1/2″ hem at the end instead of the smaller hem the pattern calls for. So, between shortening the bodice 1 1/4″, adding the 3″ to the skirt, and the 1 1/2″ hem, my dress is 1″ longer than what the straight size UK16 would have been.
I keep saying "UK 16" because it's important. The pattern gives both UK and US sizes, with the US sizes in parenthesis. I found this very confusing and unnecessary. One set of numbers attached to particular measurements is enough. The sizes are close enough in numbers that you have to be very vigilant that you are cutting or tracing the correct one or you might get mixed up.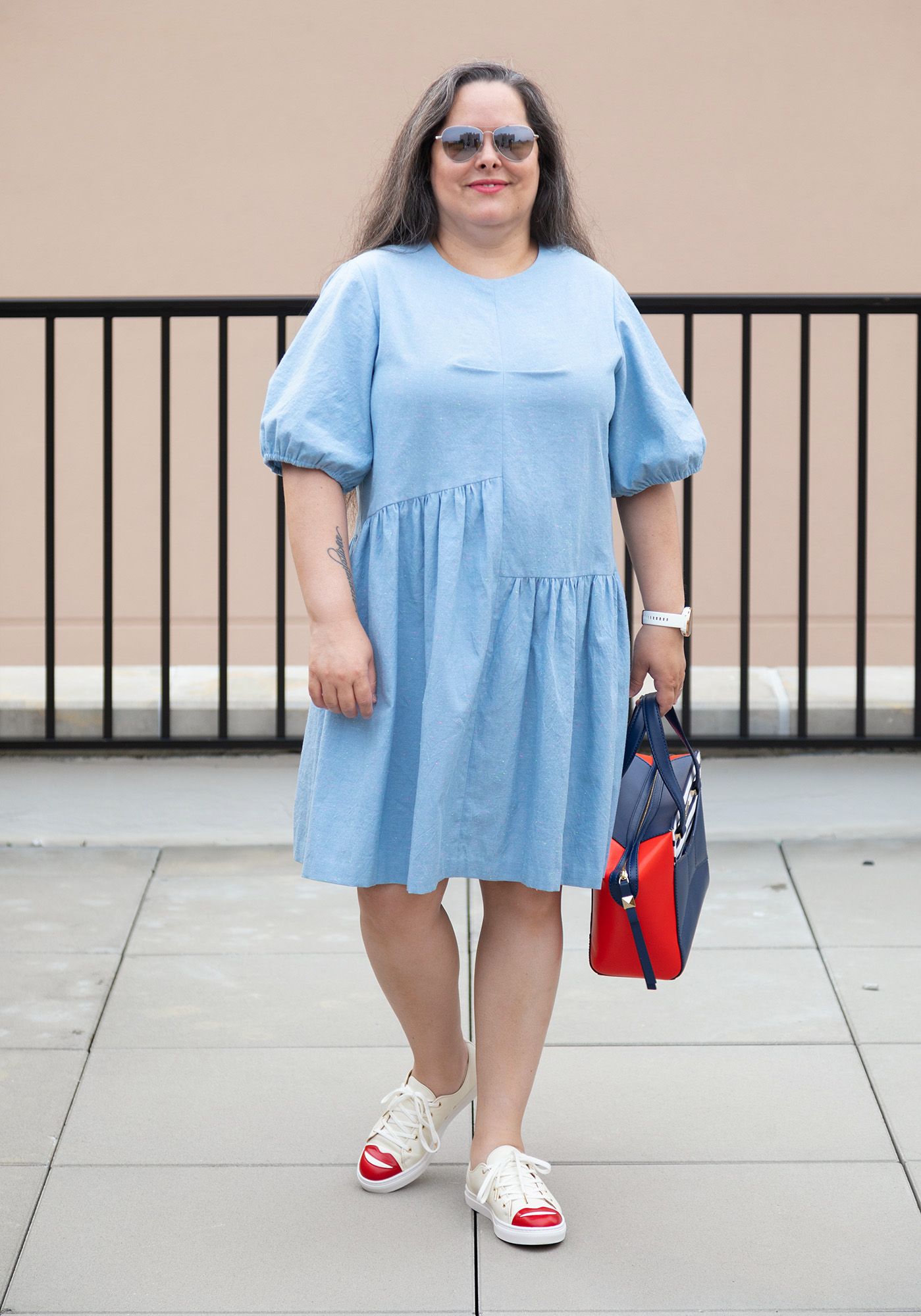 I left the pockets out because, as I've said before, not all dresses should have pockets. This is one style that I don't think should have pockets. I said what I said.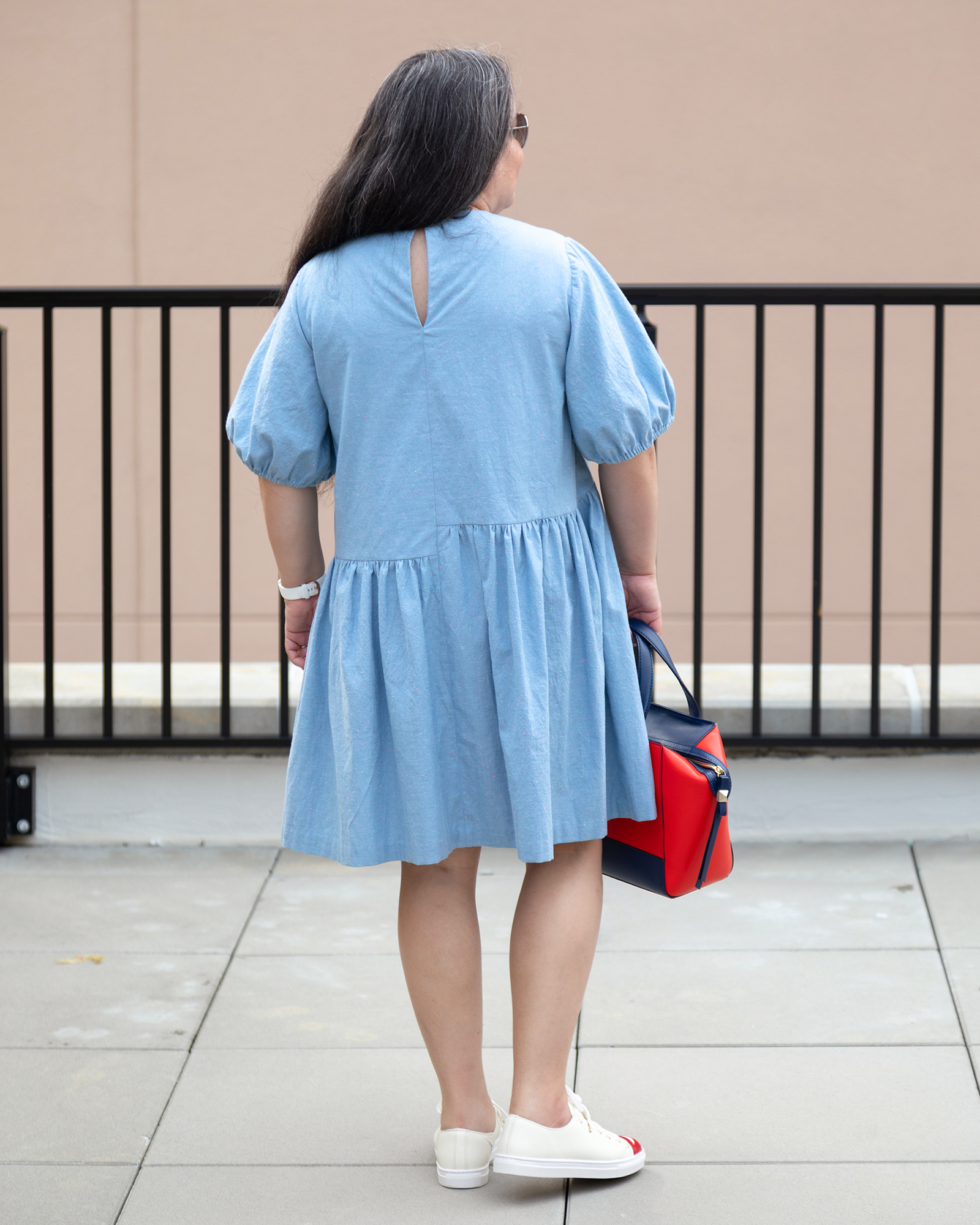 The drafting of the pattern itself is fantastic. There are some odd angles in this pattern, specially at the front, but everything goes together beautifully. The instructions are great too. If the pattern pieces give you a headache by just looking at them, don't worry, it's all well explained.
The Homer and Howells Ingrid Dress pattern isn't perfect, but no pattern is. Despite my issue with the finished garment measurements not matching the flat pattern measurements, as I described above, and the confusing nature of using two different size numbers, I do recommend this pattern.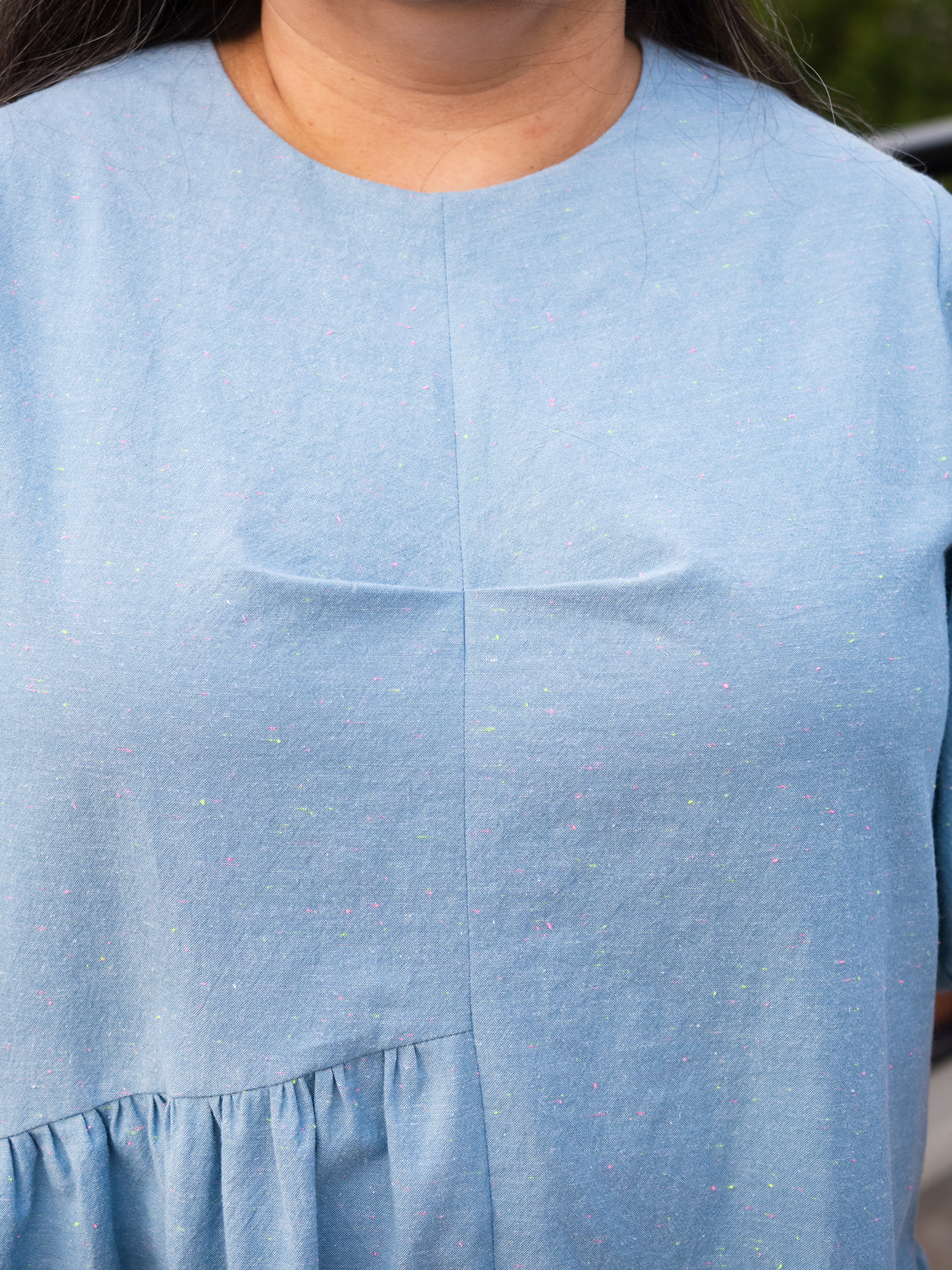 It's quirky and different, and if you love ruffles and statement sleeves as much as I do, the Homer and Howells Ingrid Dress is for you.
I want to briefly talk about the fabric because it's so cute.
It's difficult to see in the full body photos but this chambray has neon yellow and neon pink specks woven in. They are much more obvious in real life. I think this funky fabric makes this dress pretty fun and funky.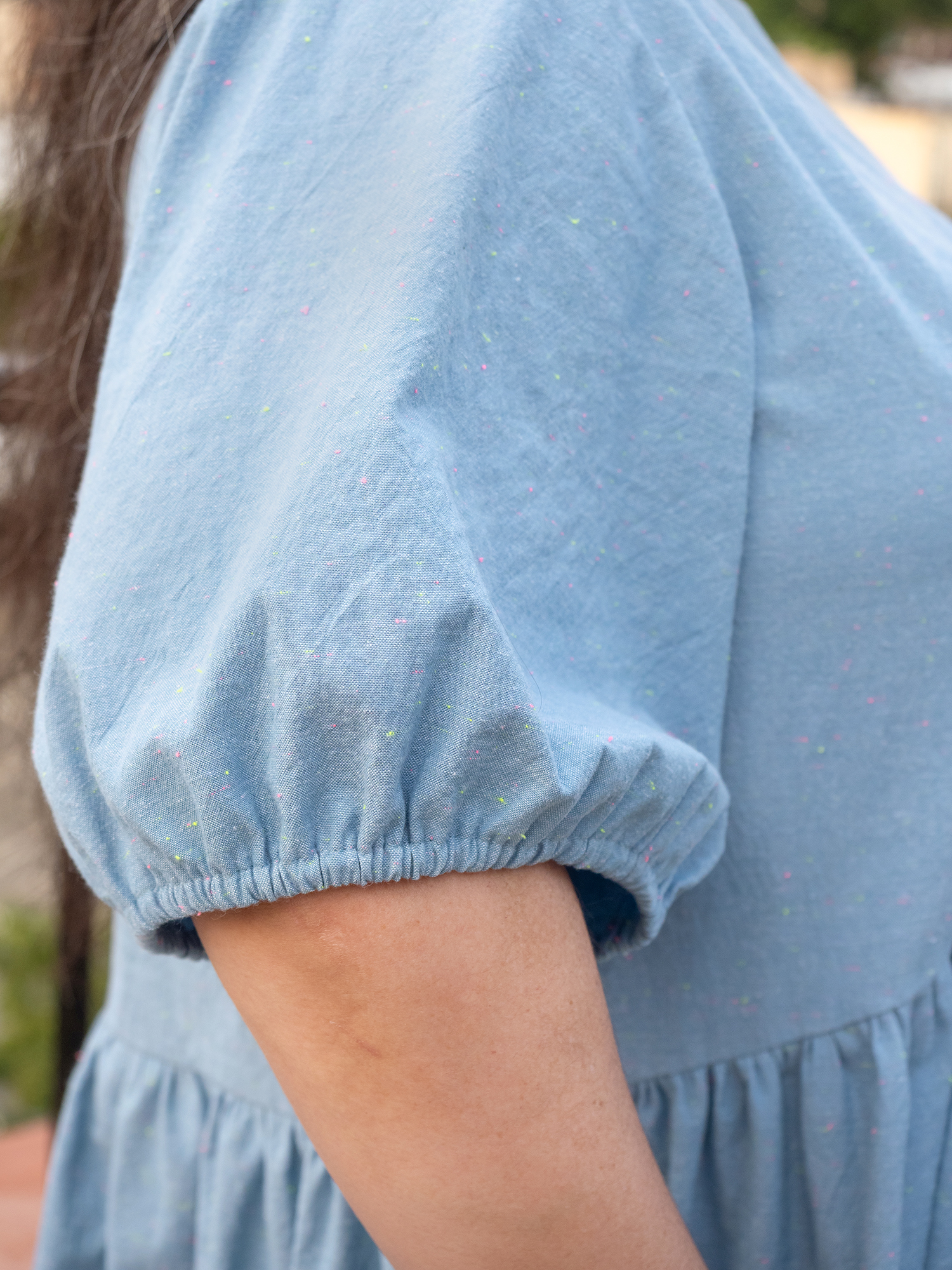 I love how this dress turned out. As always, I'm glad I put in the time to make fit adjustments even though this is such a relaxed fit. It really makes all the difference.
I also have a video review of this dress on my YouTube channel.