Out of nowhere, with just weeks before my son's birthday, I decided that I wanted to make him a quilt to celebrate his becoming a teenager. Yes, I am now the mother of a teenager, and I am not OK.
Anyway, I debated what pattern to make and I couldn't settle on anything so I just stopped searching and gave up on the idea.
Then, a week and a half before his birthday I saw a pattern I liked in a size I wanted and I just ordered the fabric. I thought I'd have at least a week to make the quilt.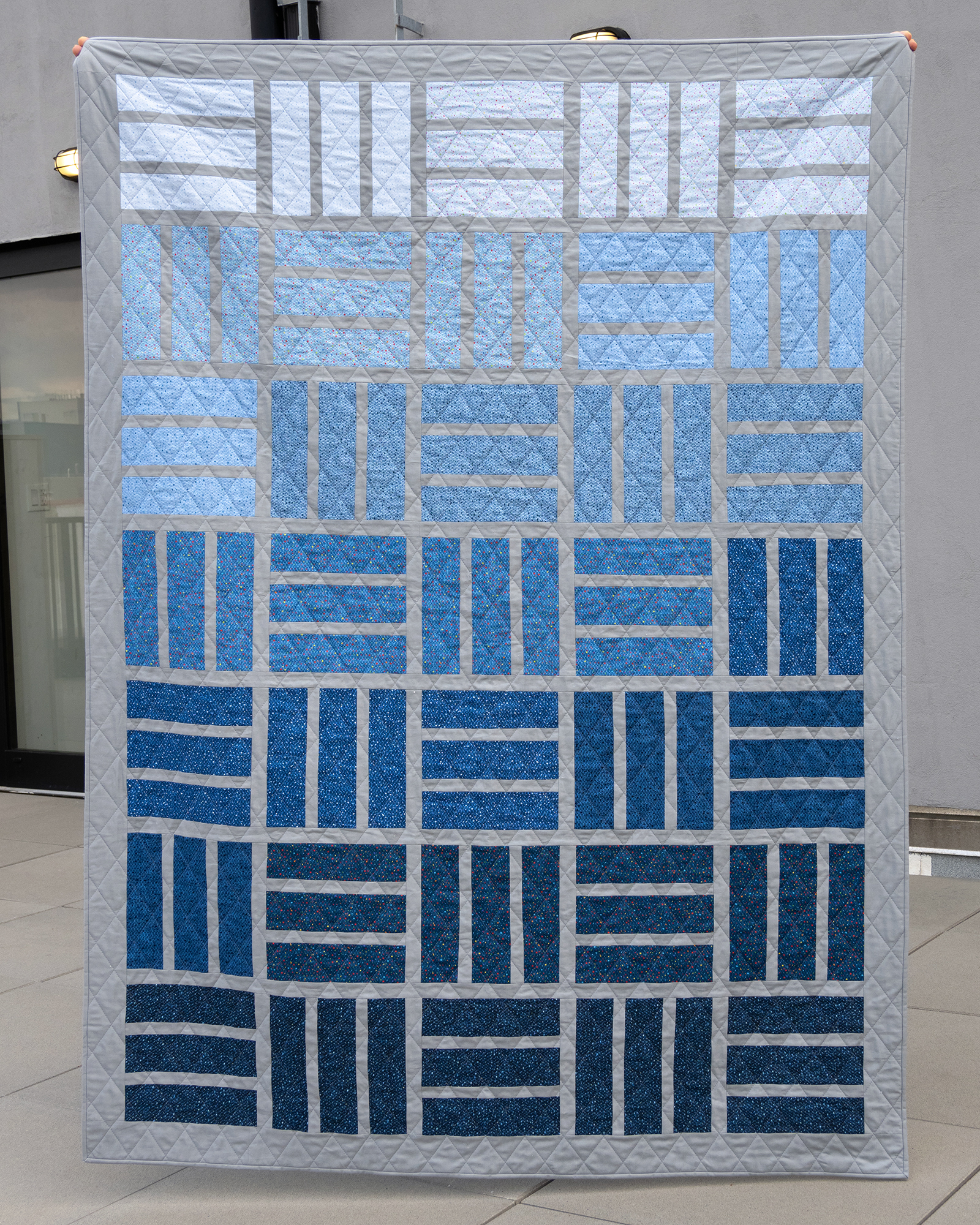 Of course, the fabric took a week to arrive, which meant I had only four days to actually make the quilt from beginning to end.
I did not think it was possible (spoiler alert, it wasn't) but I had to try. So, the moment the fabric arrived in my home, I started cutting.
I made pretty good progress for a day and half, until I realized I had to seam rip half of the rows I had already sewn together because I had made a vital mistake.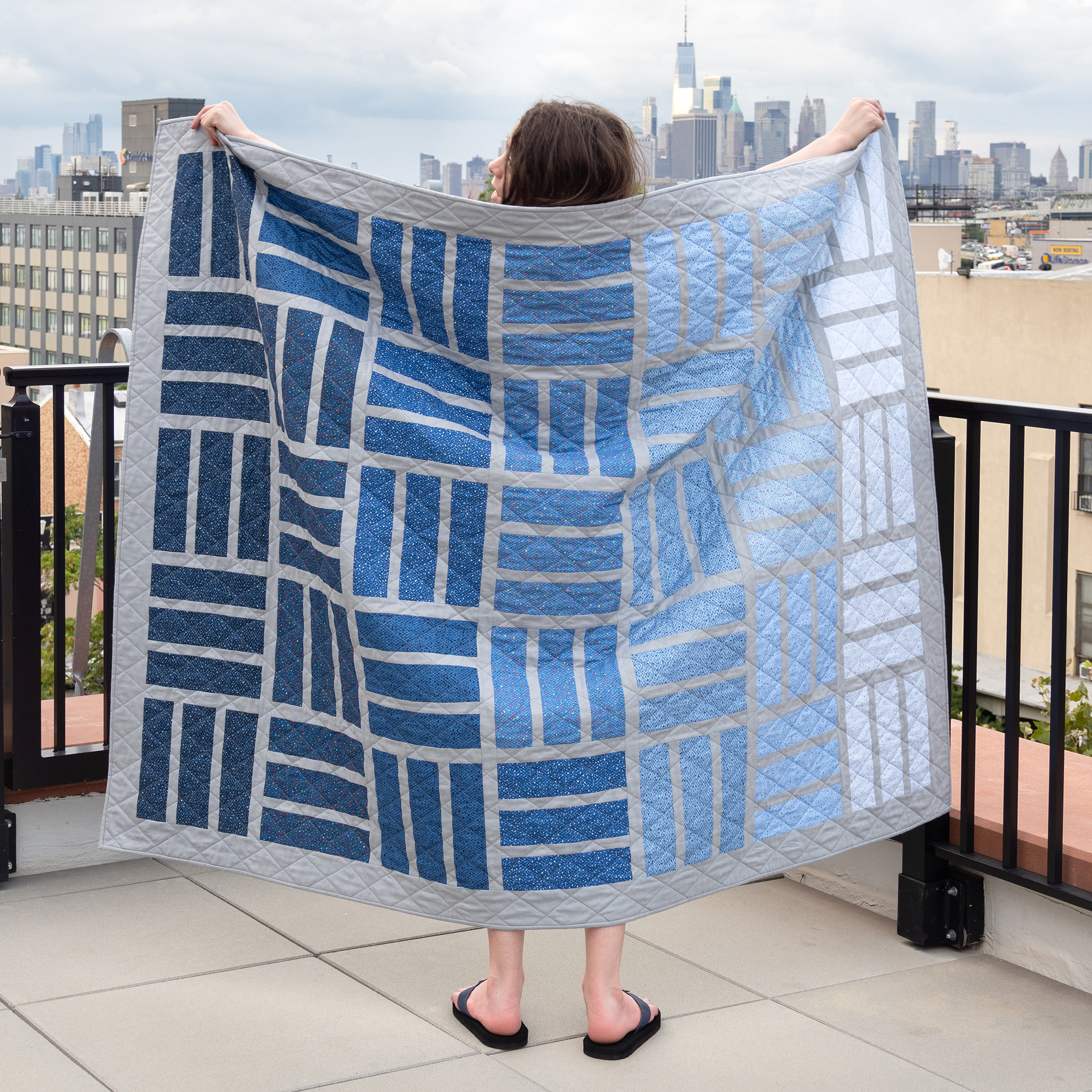 Surprisingly, that did not take long but it sure was annoying.
I had the quilt top finished by the middle of the fourth full day and I made the quilt sandwich that night.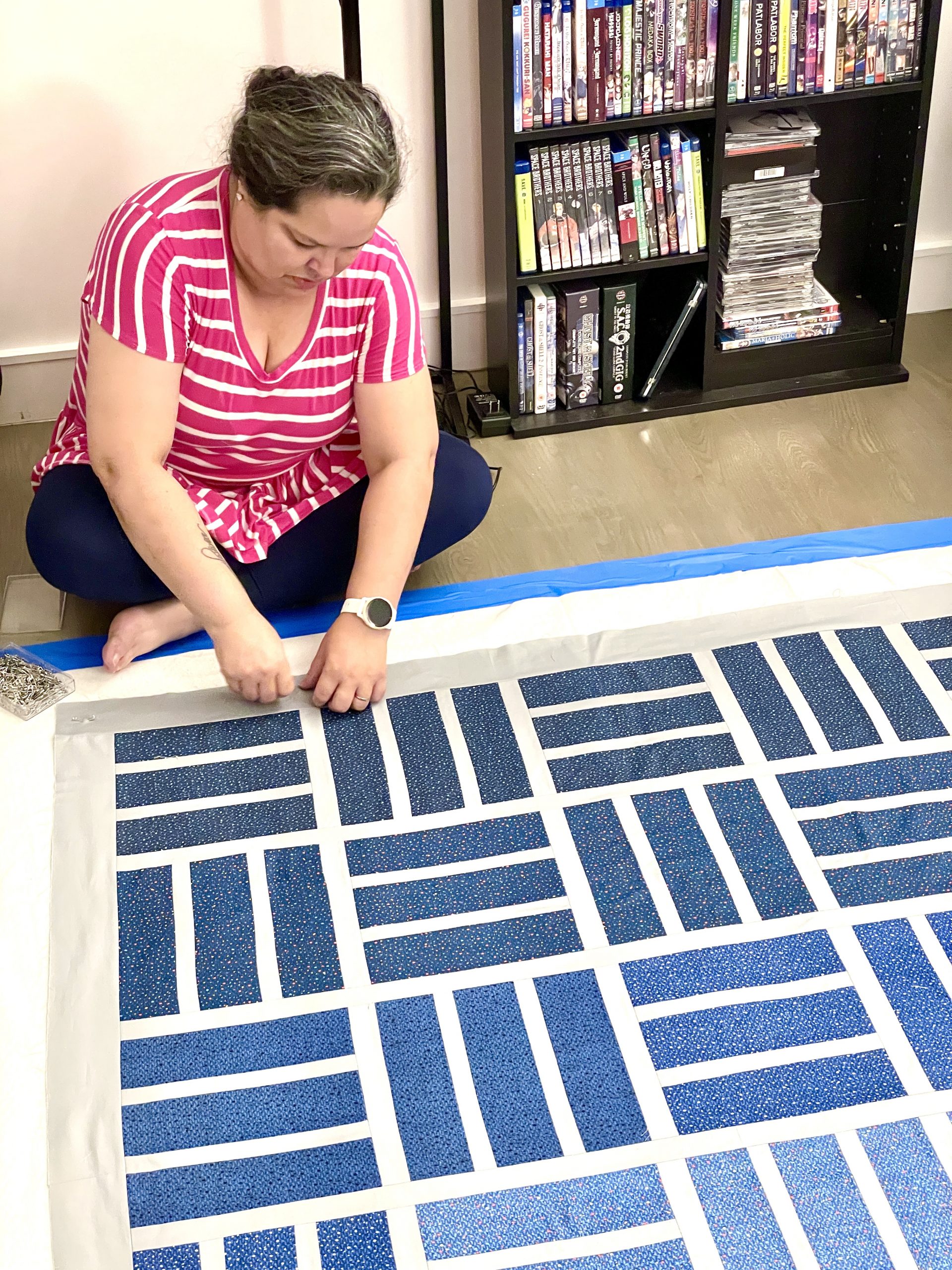 The original pattern – Nautical News by Busy Hands Quilts –  was for a twin size quilt but I left the outer border out so my quilt is smaller. The finished, washed, dimensions are 50.5″ by 69″.
I quilted the whole thing on my home machine using a walking foot and straight lines, and that took two days.
Binding went by quickly and I had finished the whole quilt by the middle of the 7th full day.
It was two days after my son's birthday, but better late than never!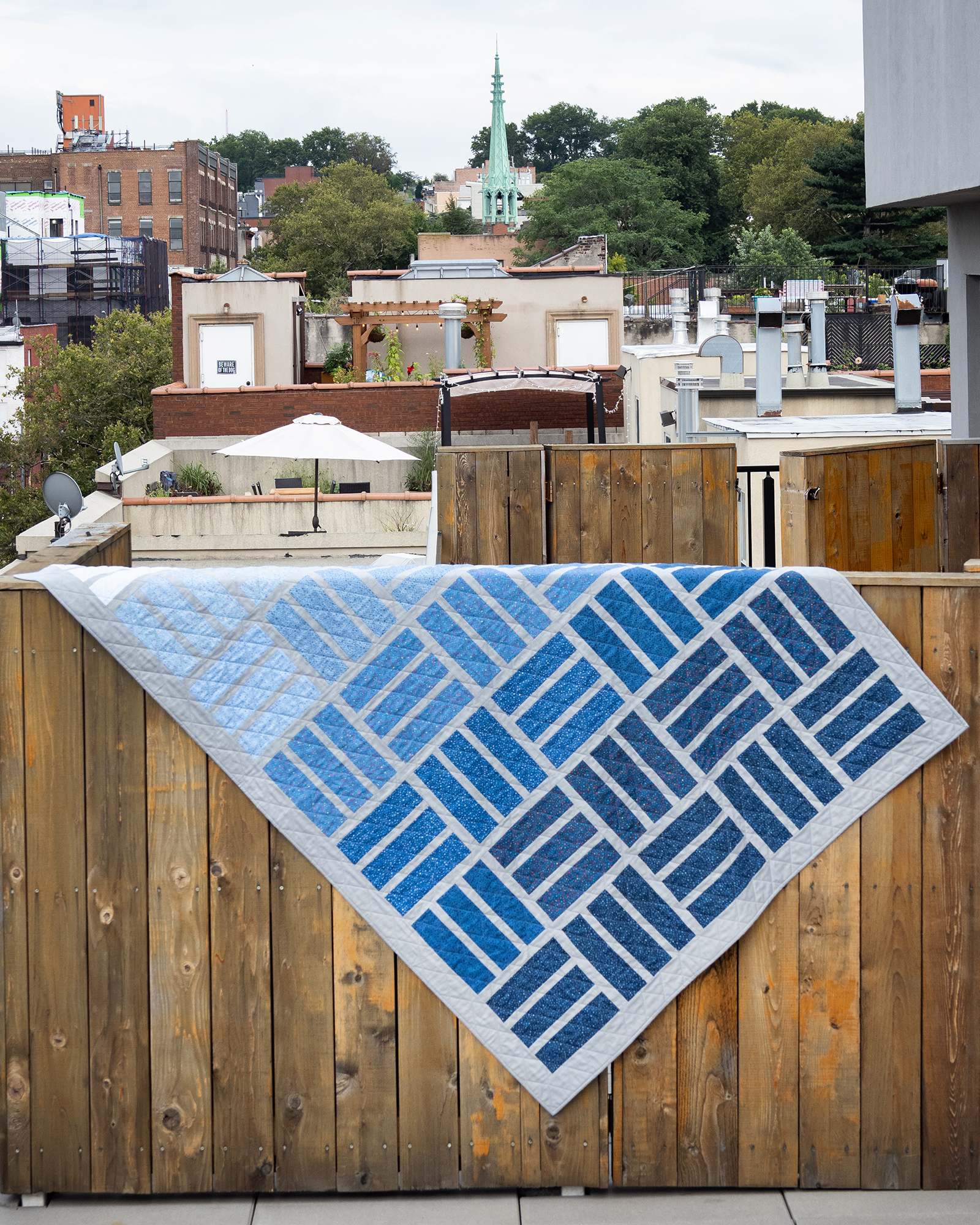 I am still amazed that I was able to pull this off in this short time, specially considering that this is only my second quilt ever.
The fabrics for the blocks are from a layer cake from the Dappled Blues collection by Robert Kaufman. I love that the blues have tone on tone prints but also colored speckles that are obvious in person and close up.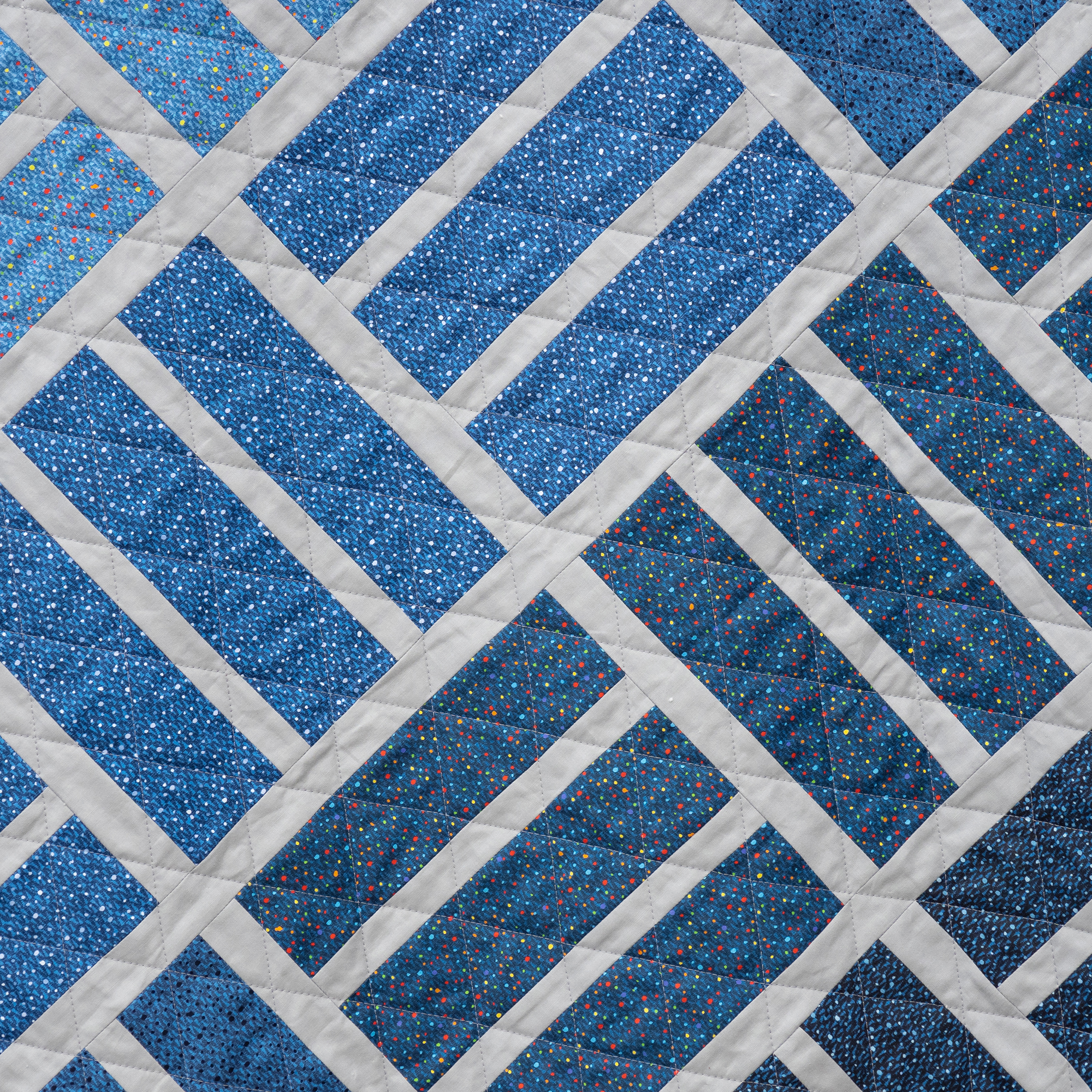 I really wanted to do this gradient/ombré look and the layer cake had enough of each color for me to get away with it.
So that's the story of how I made an entire almost-twin size quilt in less than a week, and boy, did my whole body hurt afterwards!