It is 2pm and I can barely keep my eyes open, let alone concentrate on my work, which is currently reading…a lot.  I am running on five hours of sleep thanks to Ripper Street, and what better way to procrastinate on what I am supposed to be doing than by doing something else, like writing a blog post?  Writing is good, right?
Anyhow…
Since I was on a sewing streak last week, I decided to copy a RTW (ready-to-wear) t-shirt I recently acquired and really like how it fits.  The original t-shirt, I admit, is a pajama top, but never mind that.
I made previous attempts at copying RTW tops but did not have much success, mostly because I couldn't be bothered, but I figured this was a simple enough t-shirt that would not stump me.  It did not.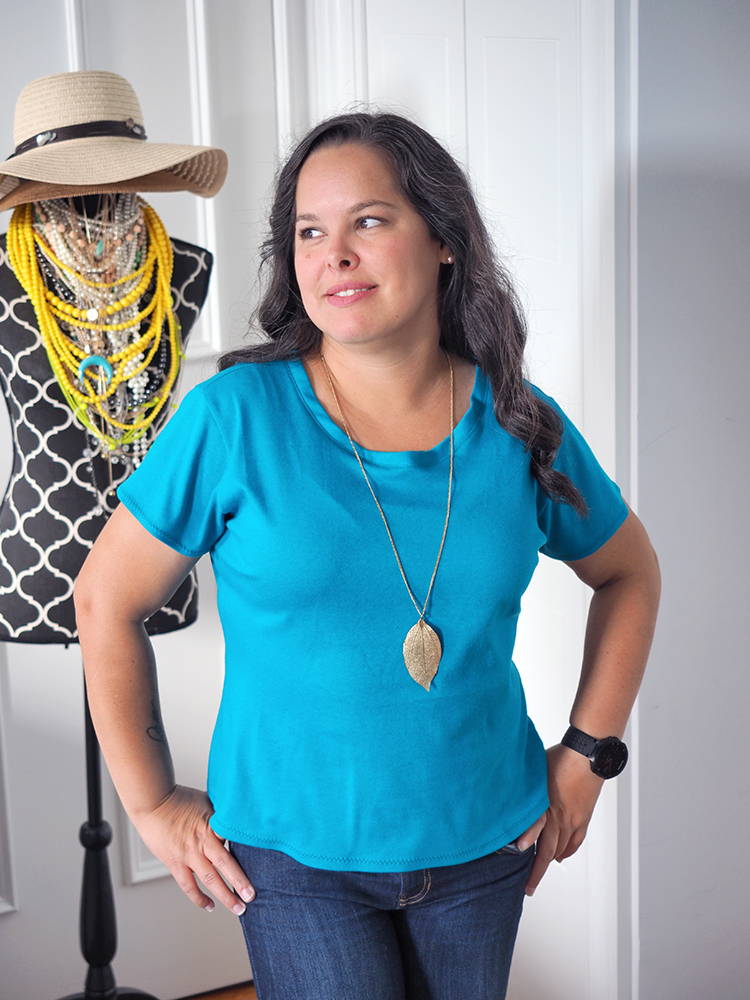 I completed the whole project in about two hours of actual work over an afternoon and evening.  I would have completed it all in one go if my serger had not decided to act up.
First I realized that I did not have the right serger thread colors to hem the t-shirt in the serger since it would have been a coverstitch, which is the stitching you see on the hem of your commercially-produced t-shirts.  I decided to hem in a contrasting color.  Then I spent over an hour threading the freaking thing and the lower looper thread kept breaking.
Then the upper looper started to hit the needle every time.  Frustration does not begin to describe what I was feeling at that point.  I put the serger away and went off into the rabbit hole that is the internet looking for a replacement serger, like a Husqvarna Viking Hukylock s25, or a Babylock Evolution; everyone knows the most effective solution to the malfunctioning of any piece of equipment is dreaming about replacing them with stupidly expensive upgrades.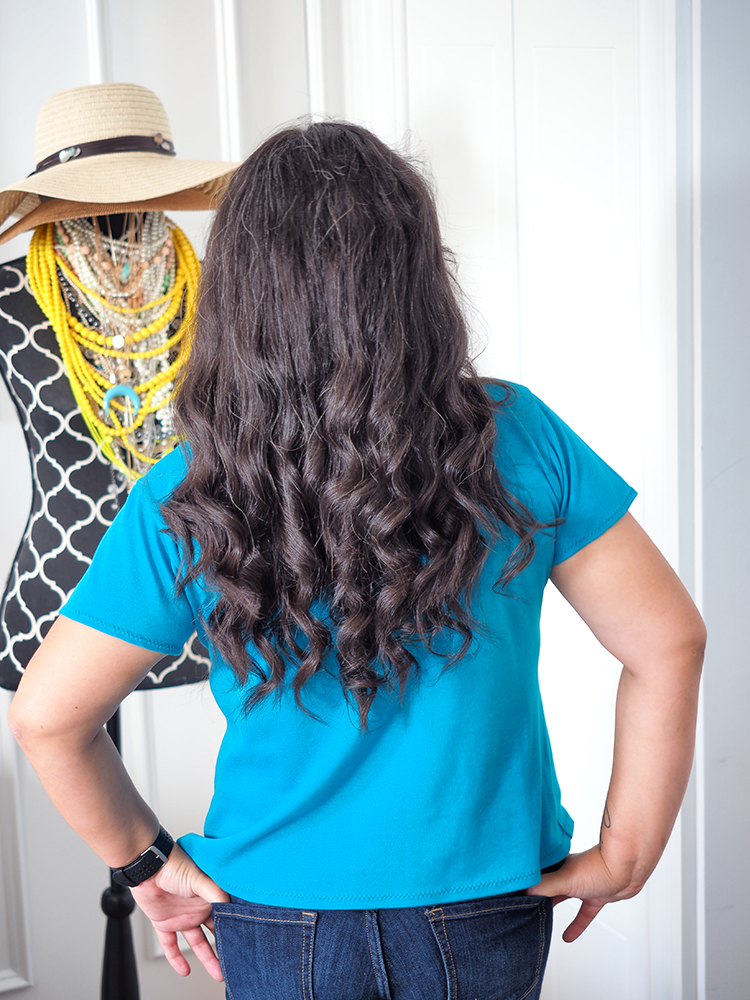 So, seeing as the serger was a no-go and I already had all my pattern pieces cut out, I moved on to constructing the t-shirt on the sewing machine using a zigzag stitch.  This is not ideal for knits but it gets the job done.  The silver lining was that now I had matching thread!
I finished the t-shirt just in time to go to sleep.
I am really happy with the results.  Really happy.  The RTW t-shirt is made out of a thinner knit fabric – it is jersey and this is interlock – and hangs a bit different but the fit with this one is still good.
The only thing I am not entirely happy with is the neck band.  I wish I had cut it narrower so that it lay flatter.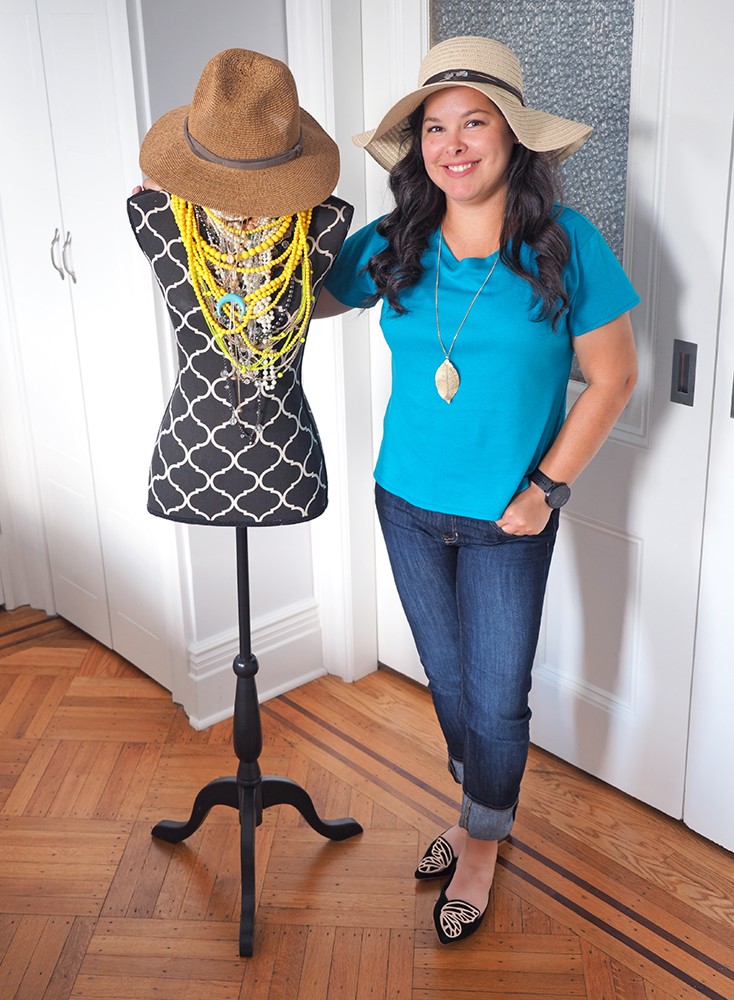 So, there.  That's three tops in a week, which is more than I have sewn in the last year and a half combined, at least.
I do have another top cut, but that is not without its own issues, and it is a story for another time.
Just for giggles, this is the face of disgust with how I look in this other hat: