Earlier this month I became an aunt for the third time, and to a girl for the first time.
It was so exciting to finally be able to knit something for a girl (other than me).
I don't remember how I settled on this watermelon cardigan, but I think it's just so darling.
Finding the right yarn was not easy, but I love how the final colors look. It really looks like a watermelon.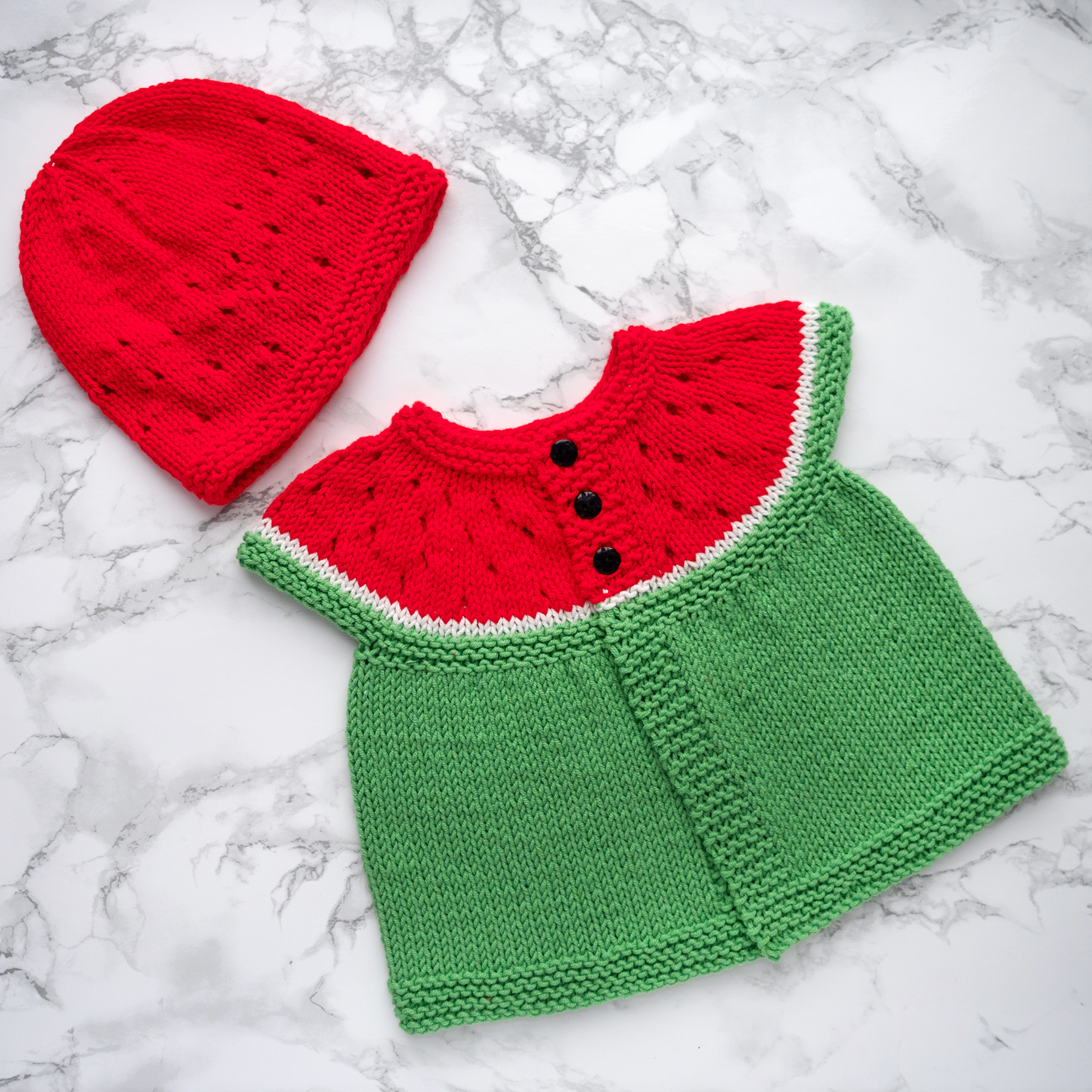 The dress I knit completely as per the instructions, but for the hat I made the design choice to just use the red yarn.
The yarn is a cotton acrylic blend from Premier Yarns, which is the same type of yarn (although different brand) the pattern calls for. I think it's perfect for Florida, where the baby lives.
I love this so much I wish I could an adult size sweater.
I have not met my niece yet but I can't wait to see what she looks like in this cute outfit.