Earlier this year, I was walking through Michaels, looking for knitting needles, when I suddenly came face to face with an end cap covered in Caron X Pantone yarn. I am sucker for pretty things, no doubt a trait Caron counts on, so I started, a bit smitten, and the next thing I knew four braids of the yarn had jumped into my hands.
Absolutely true story.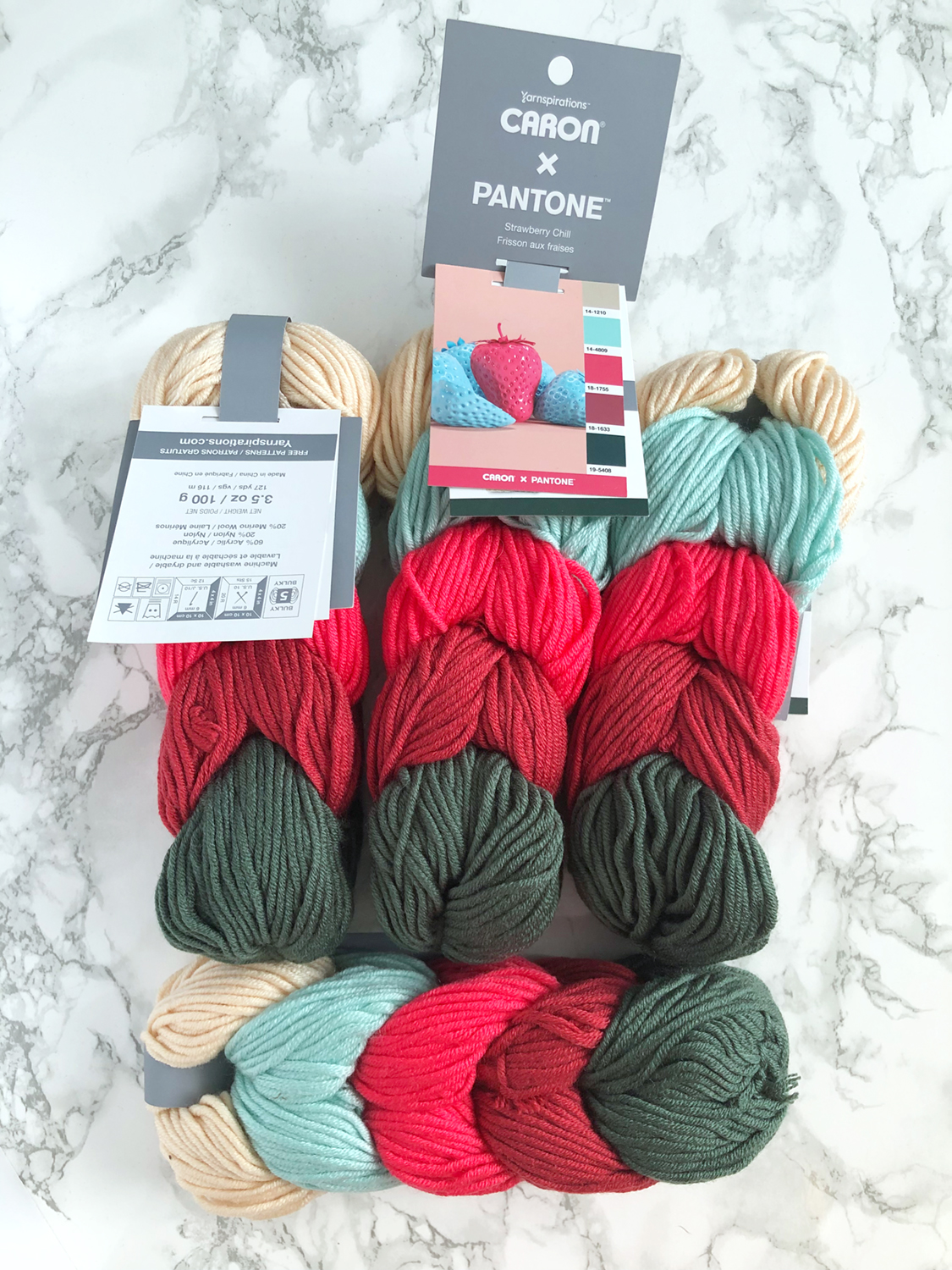 The yarn has pattern suggestions on the tags, mostly for hats since that is all you can really make with just one braid, but I looked up some other patterns on the Yarnspirations website (the Caron parent company) and settled on this asymmetrical shawl.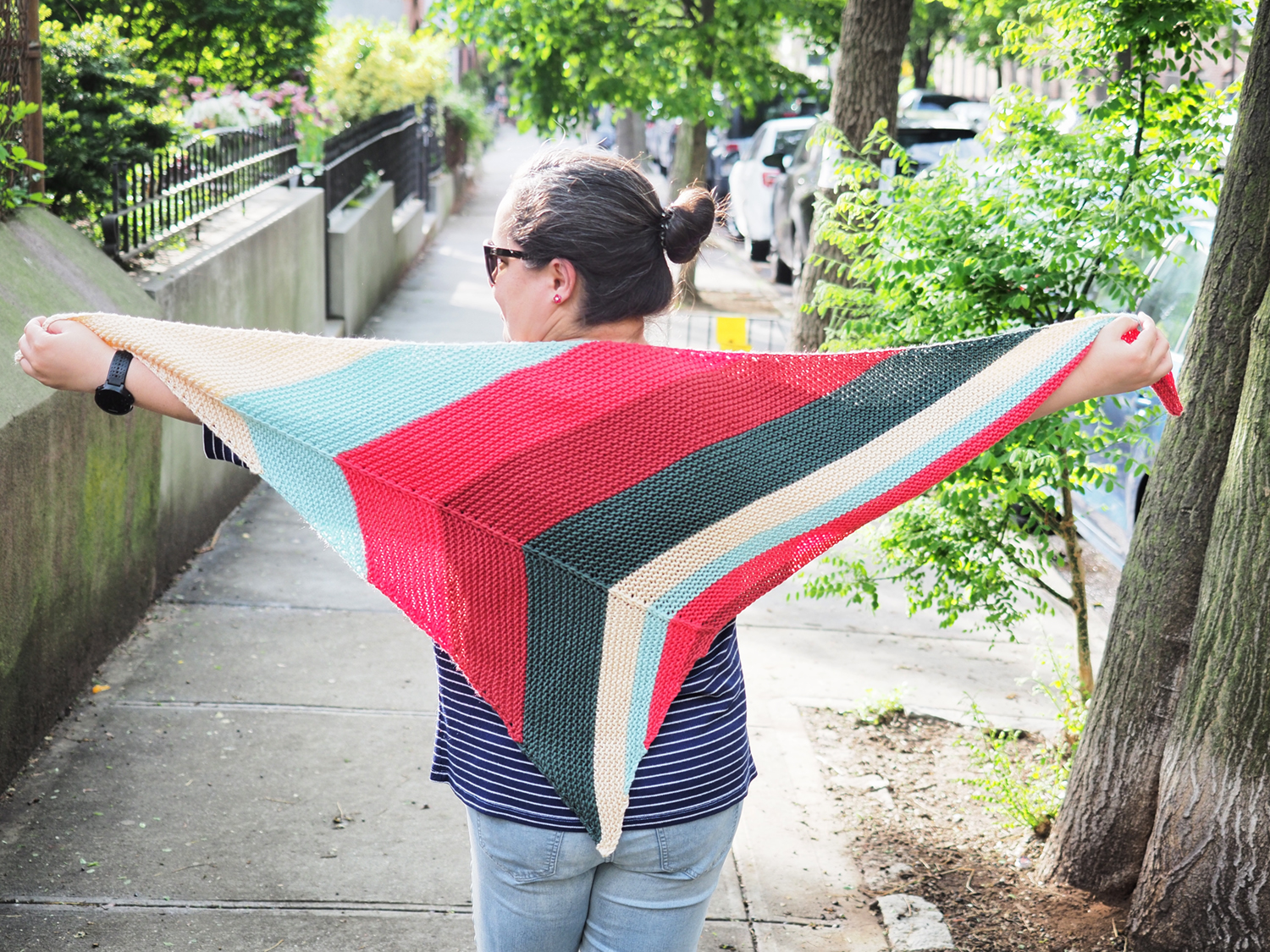 The pattern itself is pretty easy to follow and memorize, and the only changes I made was to slightly alter the number of rows in two colors to avoid changing colors in the middle of a pattern repeat. Plus, the yarn is bulky so this shawl basically flies off the needles.
The total cost of this shawl was $15.88, granted, I got the yarn on a bit of a sale.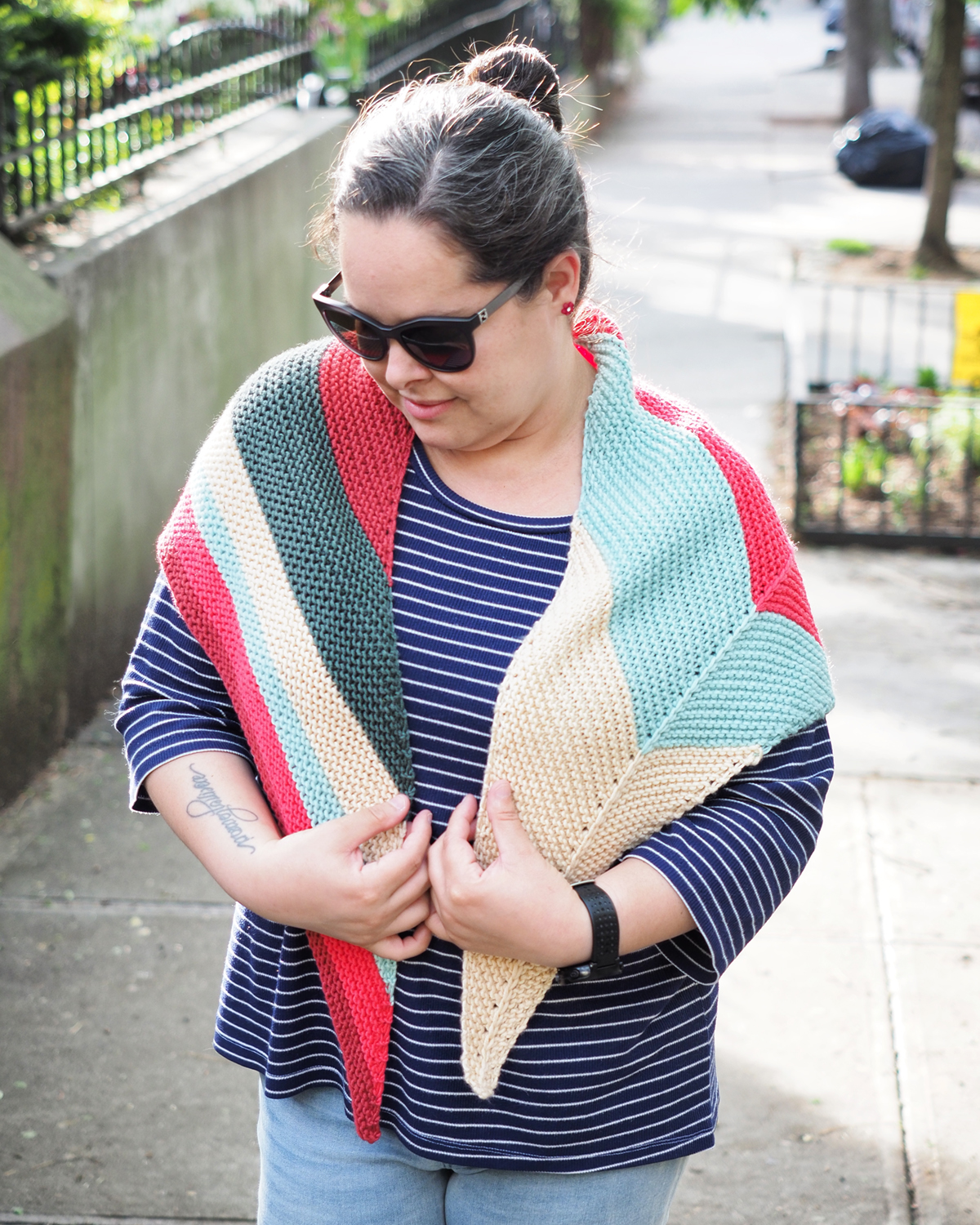 Since the yearn has a high acrylic content – it's 60% acrylic, 20% nylon, and 20% merino, I steam blocked it. We blocking doesn't really work for acrylic. I am a tight knitter and didn't check gauge (it's a shawl!) but I had quite a bit of yarn left over considering the size of the braids and skeins.
To be honest, I loved the yarn in the braid (it's not actually a braid, just mini skeins wrapped through each other) but I wasn't sure about the colors while knitting the shawl.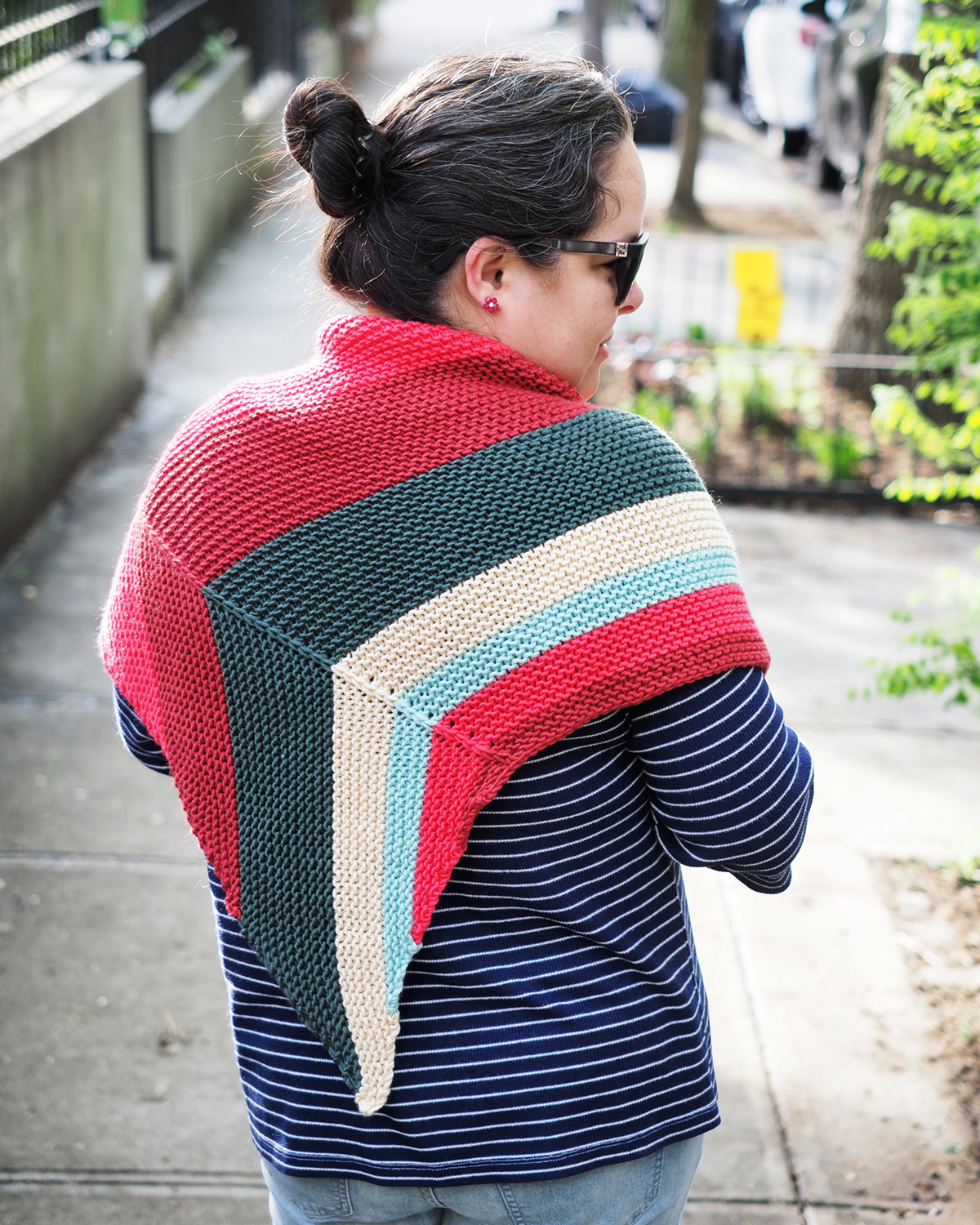 Now that it's finished, I love it!